16679 STATE ROUTE 30 LLC
---
U.S. CENSUS BUREAU
Quarterly Financial Report – Manufacturing, Mining, Wholesale Trade, and Selected Service Industries
06/08/2021 10:00 AM EDT
Manufacturing corporations' seasonally adjusted after-tax profits were $232.0 billion for the first quarter of 2021, up $98.5 (+/- 0.6) billion from fourth quarter of 2020.

1st Qtr 2021: +98.5 $ billion
4th Qtr 2020 (r): -5.8 $ billion
---
Designing and Creating
Skirts Schools and Partners:HKPolyUxCourse
Designing and Creating
Trousers Schools and Partners:HKPolyUxCourse
---
US Census Bureau – America Counts:
Stories Behind the Numbers
Think Online Retail Is the Largest E-Commerce Sector? Think Again. Ask someone to define "e-commerce" and they'll likely say: online shopping. While online retail certainly is a significant player in the world of e-commerce — $519.6 billion of total retail trade e-commerce in 2018 — it pales in comparison to the share of total manufacturing, wholesale trade and services sector activities conducted electronically. Read More
According to the Census Bureau's 2018 E-Commerce Statistics report, manufacturing e-commerce shipments made up 67.3% or nearly $4.0 trillion of the $6.0 trillion in total value of manufacturing shipments.By comparison, retail e-commerce sales were only 9.9% or $519.6 billion of the $5.3 trillion in total retail sales.
Continue reading to learn more about: What is manufacturing e-commerce? Does e-commerce rule in all manufacturing industries? The future of e-commerce in manufacturing.
Help us spread the word about America Counts. Share this story on social media or forward it to a friend.
You May Be Interested
Businesses Lease Cars, Office Space, Furniture and … Workers: The nation's 3,769 employee-leasing businesses had 2.7 million workers and generated $177.8 billion in revenue in 2017.
Learn More
---
---
---
---
---
Production
---
---
---
100% all natural family bath and whole-body products
100% all natural farm-fresh and packaged foods for families
100% all natural gourmet treats and baked goods
---
Construction & Engineering
Smart campuses, housing and retreat
Solar farms
Robotics
Software
---
---
Let's build a sustainable mentally healthy world together.
---
---
---
---
---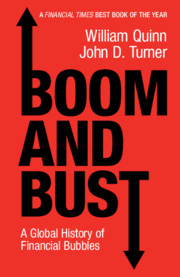 Bubbles, while messy, lead to progress."

Erin Griffith /Quinn, W., & Turner, J. (2020). Contents. In Boom and Bust: A Global History of Financial Bubbles (p. V). Cambridge: Cambridge University Press.
---
---
edX
---
ARTISAN
---
Contact
Calendar
Consignment
Events