---
---
---
---
---
---
---
---
Coronavirus update: 290 million students now stuck at home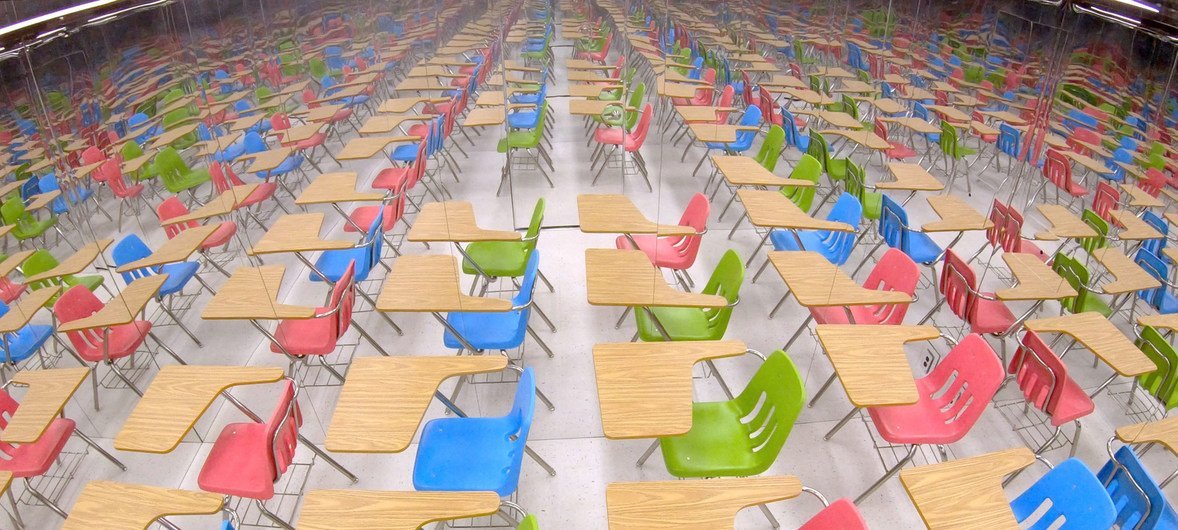 TheirWorldThe Infinity Classroom installation at the main Plaza at UN Headquarters aims to give visibility to the global education crisis. (26 September 2019)
5 March 2020
School closures in 13 countries linked to the COVID-19 virus epidemic have disrupted the education of more than 290 million students, a record number, the UN education agency UNESCO said on Thursday.
---
Anatomy of a Rover: The Mechanics of a Winning Student Vehicle Design
NASA's Human Exploration Rover Challenge isn't for the faint of heart. The critical thinking that goes into designing rovers and the hours spent building them require dedication from teams of students from high schools, colleges and universities around the world.
The 26th annual challenge, managed by the Office of STEM Engagement at NASA's Marshall Space Flight Center in Huntsville, Alabama, will be held April 17-18, 2020, at the U.S. Space & Rocket Center in Huntsville. It is one of six Artemis Student Challenges that NASA hosts to engage, inspire and help develop the next generation into science, technology engineering and math. The competition requires the students — members of the Artemis Generation — to design, build, test and develop a human-powered rover and innovative technologies, tools and plans needed to succeed on a difficult course mimicking features seen on other worlds and moons across the solar system. CONTINUE READING…
For more information, visit:
https://www.nasa.gov/roverchallenge
Janet Sudnik
Marshall Space Flight Center, Huntsville, Alabama
256-544-0034
janet.m.sudnik@nasa.gov
---
Let's build something together🚀
---