Send us your announcements of important dates, events and newsworthy articles via email, or in the comment section at the end of this page, and we will share it on this world community calendar 🌍
---
Schedule A Virtual Appointment / Join Us on Microsoft Teams
---
---
---
Oliver Wendell Holmes Jr.
---
---
---
In 2017, suicide claimed the lives of more than 47,000 people in the United States, according to the Centers for Disease Control and Prevention (CDC). Suicide affects people of all ages, genders, races, and ethnicities.
Suicide is complicated and tragic, but it can be preventable. Knowing the warning signs for suicide and how to get help can help save lives.
Here are 5 steps you can take to #BeThe1To help someone in emotional pain:
ASK: "Are you thinking about killing yourself?" It's not an easy question but studies show that asking at-risk individuals if they are suicidal does not increase suicides or suicidal thoughts.
KEEP THEM SAFE: Reducing a suicidal person's access to highly lethal items or places is an important part of suicide prevention. While this is not always easy, asking if the at-risk person has a plan and removing or disabling the lethal means can make a difference.
BE THERE: Listen carefully and learn what the individual is thinking and feeling. Research suggests acknowledging and talking about suicide may in fact reduce rather than increase suicidal thoughts.
HELP THEM CONNECT: Save the National Suicide Prevention Lifeline's number in your phone so it's there when you need it: 1-800-273-TALK (8255). You can also help make a connection with a trusted individual like a family member, friend, spiritual advisor, or mental health professional.
STAY CONNECTED: Staying in touch after a crisis or after being discharged from care can make a difference. Studies have shown the number of suicide deaths goes down when someone follows up with the at-risk person.
For more information on suicide prevention go HERE
---
Need a car? Buy a $1 Raffle Ticket, as many as you'd like, and try your chances at winning a Smart Car, or other great prizes that will help you to achieve your goals for the future.
---
---
---
Overview
A traumatic event is a shocking, scary, or dangerous experience that can affect someone emotionally and physically. Experiences like natural disasters (such as hurricanes, earthquakes, and floods), acts of violence (such as assault, abuse, terrorist attacks, and mass shootings), as well as car crashes and other accidents can all be traumatic.
Ways to Cope
Healthy ways of coping in this time period include:
Avoiding alcohol and other drugs;
Spending time with loved ones and trusted friends who are supportive; and
Trying to maintain normal routines for meals, exercise, and sleep.
In general, staying active is a good way to cope with stressful feelings.
---

---
---
Welcome to OpenWHO
OpenWHO is WHO's new interactive, web-based, knowledge-transfer platform offering online courses to improve the response to health emergencies. OpenWHO enables the Organization and its key partners to transfer life-saving knowledge to large numbers of Frontline Responders and Essential Workers.
Trainings for current gym outbreaks
COVID-19 (Coronavirus)
---
All Outbreaks
---
Preparing for pandemics
---
---
---
CDC: CORONA VIRUS 2019 – (COVID19)
The outbreak of coronavirus disease 2019 (COVID-19) may be stressful for people and communities. Fear and anxiety about a disease can be overwhelming and cause strong emotions in adults and children.
Everyone reacts differently to stressful situations.
The emotional impact of an emergency on a person can depend on the person's characteristics and experiences, the social and economic circumstances of the person and their community, and the availability of local resources. People can become more distressed if they see repeated images or hear repeated reports about the outbreak in the media.
People who may respond more strongly to the stress of a crisis include:
People who have preexisting mental health conditions including problems with substance use
Children
People who are helping with the response to COVID-19, like doctors and other health care providers, or first responders
Additional information and resources on mental health care can be found at the Substance Abuse and Mental Health Services Administration (SAMHSA) website.
Substance Abuse and Mental Health Services Administration's (SAMHSA's) NATIONAL Disaster Distress Hotline: 1-800-985-5990 or text TalkWithUs to 66746.
People with deafness or hearing loss can use their preferred relay service to call 1-800-985-5990.
Reactions during an infectious disease outbreak can include:
Fear and worry about your own health status and that of your loved ones who may have been exposed to COVID-19
Changes in sleep or eating patterns
Difficulty sleeping or concentrating
Worsening of chronic health problems
Increased use of alcohol, tobacco, or other drugs
Domestic Violence and Abuse
---
WORDPRESS REALLY, REALLY SUCKS!!!😂😂😂
---
---
From leading research and development to assess potential treatments for #COVID19, to supporting the deployment of medical robots in China, the United Nations is mobilizing international cooperation to harness the power of science, technology and innovation to tackle the coronavirus pandemic.
ANTÓNIO GUTERRES08 APR 2020 | SECRETARY-GENERAL
The Covid-19 pandemic is one of the most dangerous challenges this world has faced in our lifetime. It is above all a human crisis with severe health and socio-economic consequences. The World Health Organization, with thousands of its staff, is on the front lines, supporting Member States and their societies, especially the most vulnerable among them, with guidance, training, equipment and concrete life-saving services as they fight the virus.
---
faith
noun ˈfāth plural faiths ˈfāths , sometimes ˈfāt͟hz
Definition of faith
(Entry 1 of 2)1a: allegiance to duty or a person : LOYALTY lost faith in the company's presidentb(1): fidelity to one's promises(2): sincerity of intentionsacted in good faith2a(1): belief and trust in and loyalty to God(2): belief in the traditional doctrines of a religionb(1): firm belief in something for which there is no proofclinging to the faith that her missing son would one day return(2): complete trust3: something that is believed especially with strong convictionespecially: a system of religious beliefsthe Protestant faith on faith: without questiontook everything he said on faith
faith verb ˈfāth faithed; faithing; faiths
Definition of faith (Entry 2 of 2)
---
transitive verb archaic: BELIEVE, TRUST
---
Stages of faith development
James W. Fowler (1940–2015) proposes a series of stages of faith-development (or spiritual development) across the human life-span. His stages relate closely to the work of Piaget, Erikson, and Kohlberg regarding aspects of psychological development in children and adults. Fowler defines faith as an activity of trusting, committing, and relating to the world based on a set of assumptions of how one is related to others and the world.
Intuitive-Projective: a stage of confusion and of high impressionability through stories and rituals (pre-school period).
Mythic-Literal: a stage where provided information is accepted in order to conform with social norms (school-going period).
Synthetic-Conventional: in this stage the faith acquired is concreted in the belief system with the forgoing of personification and replacement with authority in individuals or groups that represent one's beliefs (early-late adolescence).
Individuative-Reflective: in this stage the individual critically analyzes adopted and accepted faith with existing systems of faith. Disillusion or strengthening of faith happens in this stage. Based on needs, experiences and paradoxes (early adulthood).
Conjunctive faith: in this stage people realize the limits of logic and, facing the paradoxes or transcendence of life, accept the "mystery of life" and often return to the sacred stories and symbols of the pre-acquired or re-adopted faith system. This stage is called negotiated settling in life (mid-life).
Universalizing faith: this is the "enlightenment" stage where the individual comes out of all the existing systems of faith and lives life with universal principles of compassion and love and in service to others for upliftment, without worries and doubt (middle-late adulthood (45–65 years old and plus.
No hard-and-fast rule requires individuals pursuing faith to go through all six stages. There is a high probability for individuals to be content and fixed in a particular stage for a lifetime; stages from 2-5 are such stages. Stage 6 is the summit of faith development. This state is often considered as "not fully" attainable.
---
---
---
---
If you or someone you know is in a crisis, get help immediately. You can call 911 or the National Suicide Prevention Line at 1-800-273-TALK (8255).
---
6/30 –
The Department of Justice Warns of Inaccurate Flyers and Postings Regarding the Use of Face Masks and the Americans with Disabilities Act 06/30/2020 12:00 AM EDT
Assistant Attorney General for the Civil Rights Division Eric Dreiband reiterated today that cards and other documents bearing the Department of Justice seal and claiming that individuals are exempt from face mask requirements are fraudulent.
Attorney General William P. Barr's Statement on the Supreme Court's Ruling in Espinoza v. Montana Department of Revenue 06/30/2020 12:00 AM EDT
Department of Justice And Federal Trade Commission Issue New Vertical Merger Guidelines 06/30/2020 12:00 AM EDT
The Department of Justice and Federal Trade Commission issued today new Vertical Merger Guidelines that outline how the federal antitrust agencies evaluate the likely competitive impact of mergers and whether those mergers comply with U.S. antitrust law. These new Vertical Merger Guidelines mark the first time the Department and the FTC have issued joint guidelines on vertical mergers, and represent the first major revision to guidance on vertical mergers since the Department's 1984 Non-Horizontal Merger Guidelines, which the Department withdrew in January of this year.
Guam Ambulance Company Owners Sentenced to Prison for Their Roles in Medicare Ambulance Fraud Scheme 06/30/2020 12:00 AM EDT
Two owners of Guam Medical Transport (GMT) were sentenced to prison terms today for their roles in a health care fraud and money laundering scheme that resulted in a loss to the United States of approximately $10.8 million, one of the largest single Medicare ambulance fraud cases ever prosecuted by the Justice Department.
The Justice Department, Department of Health and Human Services, and the Federal Trade Commission Partner to Alert Public of Contact Tracing COVID-19 Fraud Schemes 06/30/2020 12:00 AM EDT
In continued effort to fight fraud connected to the COVID-19 pandemic, the Department of Justice, the Department of Health and Human Services, and the Federal Trade Commission are partnering to alert the public of emerging threats to steal money and sensitive information through contact tracing scams. Contact tracing is a process underway to identify people who have come in contact with someone who has tested positive for COVID-19, instruct them to quarantine, and monitor their symptoms. Contact tracing scams often appear in the form of text messages or telephone calls seeking money, or Social Security, bank account, or credit card numbers, along with other sensitive information not required for authentic contact tracing.
Opioid Manufacturer Indivior's Chief Executive Officer Pleads Guilty In Connection With Drug Safety Claims 06/30/2020 12:00 AM EDT
The chief executive officer of Indivior PLC, Shaun Thaxter, pleaded guilty today in federal court in Abingdon, Virginia to a one-count information charging him with causing the introduction into interstate commerce of the opioid drug Suboxone Film, which was misbranded in violation of the Federal Food, Drug, and Cosmetic Act.
Seattle Doctor Charged with COVID Relief Fraud 06/30/2020 12:00 AM EDT
A Seattle doctor was taken into custody today on allegations that he fraudulently sought over $3 million in Paycheck Protection Program (PPP) loans.
Former Colorado Judge Pleads Guilty to Obstructing Task Force Investigation of a Drug Trafficking Organization 06/30/2020 12:00 AM EDT
A former Colorado judge pleaded guilty today to obstructing a federal task force investigation of a large-scale drug trafficking organization.
Fifth Pharmaceutical Company Charged In Ongoing Criminal Antitrust Investigation 06/30/2020 12:00 AM EDT
Glenmark Pharmaceuticals Inc., USA was charged for conspiring to fix prices for generic drugs, the Department of Justice announced today.
Statement from Assistant Attorney General Eric Dreiband and U.S. Attorney Steven D. Weinhoeft on Federal Court's Decision that Legal Challenge to Illinois Governor's Sweeping COVID-19 Orders Belongs in State Court 06/30/2020 12:00 AM EDT
Assistant Attorney General for Civil Rights Eric Dreiband and U.S. Attorney for the Southern District of Illinois Steven D. Weinhoeft issued the following statement on yesterday's ruling, agreeing with the Justice Department, that a legal challenge to Governor J.B. Pritzker's COVID-19 orders belongs in Illinois state court rather than federal court:
---
---
---
---
---
---
68 Outdoor Patio Ideas and Designs for Backyards and Rooftops
These outdoor patio designs will turn your backyard, terrace, or rooftop into your own oasis
By Kristi Kellogg, Lindsey DeSimone, and Jennifer Fernandez
---
---
---
---
---
---
---
OMHRC Knowledge Center Online Catalog
The Office of Minority Health Resource Center online
POPULATION HEALTH PROFILES
Black/African American Health Profile
American Indian/Alaska Native Health Profile
Hispanic/Latino Health Profile
Native Hawaiian & Pacific Islander American Health Profile
---
---
---
---
DEPARTMENT OF JUSTICE 🇺🇸
QUICK LINKS
---
---
7/1 –
Three Former Hilo Correctional Officers Indicted for Assaulting an Inmate and Attempting to Cover it Up 07/01/2020 12:00 AM EDT
A federal grand jury in Honolulu, Hawaii, returned a six-count indictment against three former correctional officers — Jason Tagaloa, 29, Craig Pinkney, 36, and Jonathan Taum, 48 — for their roles in assaulting an inmate housed at the Hawaii Community Correctional Center and for attempting to cover up their misconduct.
Statement by Attorney General William P. Barr on the Restoration of Law and Order in Seattle 07/01/2020 12:00 AM EDT
JUSTICE DEPARTMENT CONGRATULATES T-MOBILE AND DISH FOR CLOSING THE BOOST DIVESTITURE 07/01/2020 12:00 AM EDT
T-Mobile US Inc. (T-Mobile) and Dish Network Corporation (Dish) announced today that they closed T-Mobile's divestiture of Boost Network (Boost) to Dish. Boost was legacy Sprint Corporation's prepaid wireless brand, and the transaction was completed pursuant to the remedies imposed by the Department of Justice and the Federal Communications Commission.
Virtual Five Country Ministerial Meeting – Joint Communiqué 06/26/2020 12:00 AM EDT
On June 17 and 18, 2020, United States Attorney General William P. Barr and United States Acting Deputy Secretary of Homeland Security Ken Cuccinnelli joined ministers from the 'Five Eyes' partnership for a virtual meeting to agree joint action to tackle emerging security threats during the coronavirus (COVID-19) pandemic.
U.S. Seeks to Recover Approximately $96 Million Traceable to Funds Allegedly Misappropriated from Malaysian Sovereign Wealth Fund 07/01/2020 12:00 AM EDT
The Justice Department announced today the filing of civil forfeiture complaints seeking the forfeiture and recovery of approximately $96 million in assets allegedly associated with an international conspiracy to launder funds misappropriated from 1Malaysia Development Berhad (1MDB), a Malaysian sovereign wealth fund.
Novartis Pays Over $642 Million to Settle Allegations of Improper Payments to Patients and Physicians 07/01/2020 12:00 AM EDT
Pharmaceutical company Novartis Pharmaceuticals Corporation (Novartis), based in East Hanover, New Jersey, has agreed to pay over $642 million in separate settlements resolving claims that it violated the False Claims Act (FCA). The first settlement pertains to the company's alleged illegal use of three foundations as conduits to pay the copayments of Medicare patients taking Novartis's drugs Gilenya and Afinitor. The second settlement resolves claims arising from the company's alleged payments of kickbacks to doctors.
---
---
---
---
---
Youth activist speaks up for environmental protection at Human Rights Council Human Rights
7/2 –
Justice Department Settles Lending Discrimination Lawsuit with Maryland Used Car Dealership 07/02/2020 12:00 AM EDT
The Justice Department today announced a settlement of its race discrimination lawsuit against Guaranteed Auto Sales, a used car dealership in Glen Burnie, Maryland. The agreement also settles the United States' claims against the dealership's owner and manager, Kelly Ann West and Robert Chesgreen
Warrant and Complaint Seek Seizure of All Iranian Gasoil Aboard Four Tankers Headed to Venezuela Based on Connection to IRGC 07/02/2020 12:00 AM EDT
A forfeiture complaint and warrant were filed in the U.S. District Court for the District of Columbia alleging that all petroleum-product cargo aboard the Bella with international maritime organization (IMO) number 9208124, the Bering with IMO number 9149225, the Pandi with IMO number 9105073, and the Luna with IMO number 9208100 are subject to forfeiture based on the terrorism forfeiture statute.
Louisiana Company Charged With Conspiracy To Defraud The Government And Violate The Procurement Integrity Act 07/02/2020 12:00 AM EDT
United States Attorney Peter G. Strasser and Makan Delrahim, Assistant Attorney General for the Antitrust Division of the Department of Justice, announced that CAJAN WELDING & RENTALS, LTD., a company located in Opelousas, Louisiana, was charged on July 2, 2020 in a one-count bill of information with conspiracy to defraud the United States and to violate the Procurement Integrity Act, in violation of 18 U.S.C. § 371.
---
openWHO
New courses and languages for COVID-19
The 100th course for COVID-19 has been launched on OpenWHO. The 100th course (a general introduction to emerging respiratory viruses, including novel coronaviruses in Yoruba) published 5 months after the launch of the first COVID-19 course on the platform.
New courses
Standard precautions: Injection safety and needle-stick injury management: In this course, you will learn about the causes of unsafe injection practices, how to safely give injections, and how to safely dispose of needles and other sharps. You will also learn what to do when needle-stick injuries occur, how to manage potential exposures, and ways to protect yourself, the staff and patients in your facility, and your community.
New translations
All courses for COVID-19 can be accessed here. You can use the toolbar to filter courses by language.
Certificates now available
---
---
---
7/3 –
---
---
---
Condé Nast Spotlight
TEEN VOGUEThe Racist History of America's Patriotic Anthems
OG History is a Teen Vogue series where we unearth history not told through a white, cisheteropatriarchal lens.
THE NEW YORKERThe Weekend Crossword
A lightly challenging puzzle.
THEM.Munroe Bergdorf Checked This British Politician for Transphobic Tweets
VOGUE24 Hours With Laverne Cox, Whose New Film Disclosure Recalls Decades Of Trans History Onscreen
GLAMOUR17 Sunscreens That Don't Suck, According to Glamour Editors
ALLURETarte's New Maracuja Juicy Lip Trios Completely Sold Out Within a Week of Launching
Spotlight: Racism in America
THE NEW YORKERTo the World, We're Now America the Racist and Pitiful
VANITY FAIRHugh Downs, Legendary Television Host, Dies at Age 99
TEEN VOGUEJohn Lewis' Early Activism Years Are Explored in New Documentary
Spotlight: The Latest on The Coronavirushere
GLAMOURJust 50+ Photos of Celebrities Wearing Face Masks
VANITY FAIRFive Feel-Good Podcasts to Help Find Your Inner Optimist
CONDÉ NAST TRAVELERThese Cities Are Becoming Much More Pedestrian-Friendly
TEEN VOGUEDisney's Live-Action "Mulan" Has Been Delayed — Again
---
July is National Park & Recreation Month
Since 1985, Americans have celebrated National Park and Recreation Month in the month of July. During National Park and Recreation Month, individuals and organizations can promote the benefits of local parks and recreation centers to communities and encourage people to get outside, explore local parks, and enjoy outdoor activities.
Why celebrate parks?
To support the environment: Parks play an important role in environmental health by cleaning water, preserving wildlife, and offering a refuge to humans and animals throughout the seasons.
To explore local ecosystems: Parks offer a lot more than meets the eye. Did you know that parks are not just plots of grass? Sports fields, beaches, trails, and many other spaces can be parks, offering a host of recreation opportunities.
Why get active outside?
To increase children's chances of success in school: Kids with access to safe parks and playgrounds are more likely to engage in physical activities — and kids who are physically active do better in school.
To contribute to the maintenance of a healthy weight: Local parks and recreation areas promote physical activity.
---
---
7/4 –
Columbia
(/kəˈlʌmbiə/; kə-LUM-bee-ə) is the female personification of the United States. It was also a historical name applied to the Americas and to the New World. The association has given rise to the names of many American places, objects, institutions and companies; such as: Columbia University, the District of Columbia (U.S. capital), "Hail, Columbia" (unofficial national and official vice-presidential anthem), as well as the ship Columbia Rediviva, which would give its name to the Columbia River. Images of the Statue of Liberty (Liberty Enlightening the World, erected in 1886) largely displaced personified Columbia as the female symbol of the United States by around 1920, although Lady Liberty was seen as an aspect of Columbia.
Columbia is a New Latin toponym, in use since the 1730s with reference to the Thirteen Colonies which would go on to form the United States. It originated from the name of Italian explorer Christopher Columbus and from the ending -ia, common in Latin names of countries (paralleling Britannia, Gallia, and others).
The earliest type of personification of the Americas, seen in European art from the 16th century onwards, reflected the tropical regions in South and Central America from which the earliest travellers reported back. These were most often used in sets of female personifications of the Four Continents. America was depicted as a woman who, like Africa, was only partly dressed, typically in bright feathers, which invariably formed her headress. She often held a parrot, was seated on a caiman or alligator, with a cornucopia. Sometimes a severed head was a further attribute, or in prints scenes of cannibalism were seen in the background.
18th century
Though versions of this depiction, tending as time went on to soften the rather savage image into an "Indian princess" type, and in churches emphasizing conversion to Christianity, served European artists well enough, by the 18th century they were becoming rejected by settlers in North America, who wanted figures representing themselves rather than the Native Americans they were often in conflict with.
Massachusetts Chief Justice Samuel Sewall used the name Columbina (not Columbia) for the New World in 1697. The name Columbia for America first appeared in 1738 in the weekly publication of the debates of Parliament in Edward Cave's The Gentleman's Magazine. Publication of Parliamentary debates was technically illegal, so the debates were issued under the thin disguise of Reports of the Debates of the Senate of Lilliput and fictitious names were used for most individuals and placenames found in the record. Most of these were transparent anagrams or similar distortions of the real names and some few were taken directly from Jonathan Swift's Gulliver's Travels while a few others were classical or neoclassical in style. Such were Ierne for Ireland, Iberia for Spain, Noveborac for New York (from Eboracum, the Roman name for York) and Columbia for America—at the time used in the sense of "European colonies in the New World".
By the time of the Revolution, the name Columbia had lost the comic overtone of its Lilliputian origins and had become established as an alternative, or poetic name for America. While the name America is necessarily scanned with four syllables, according to 18th-century rules of English versification Columbia was normally scanned with three, which is often more metrically convenient. For instance, the name appears in a collection of complimentary poems written by Harvard graduates in 1761 on the occasion of the marriage and coronation of King George III. Behold, Britannia! in thy favour'd Isle;At distance, thou, Columbia! view thy Prince,For ancestors renowned, for virtues more;
The name Columbia rapidly came to be applied to a variety of items reflecting American identity. A ship built in Massachusetts in 1773 received the name Columbia Rediviva and it later became famous as an exploring ship and lent its name to new Columbias.
After Independence
No serious consideration was given to using the name Columbia as an official name for the independent United States, but with independence the name became popular and was given to many counties, townships, and towns as well as other institutions.
In part, the more frequent usage of the name Columbia reflected a rising American neoclassicism, exemplified in the tendency to use Roman terms and symbols. The selection of the eagle as the national bird, the heraldric use of the eagle, the use of the term Senate to describe the upper house of Congress and the naming of Capitol Hill and the Capitol building were all conscious evocations of Roman precedents.
The adjective Columbian has been used to mean "of or from the United States of America", for instance in the 1893 World's Columbian Exposition held in Chicago, Illinois. It has occasionally been proposed as an alternative word for American.
Columbian should not be confused with the adjective pre-Columbian, referring to a time period before the arrival of Christopher Columbus in 1492.
---
Statement by Attorney General William P. Barr on Independence Day 07/04/2020 12:00 AM EDT
---
Independence Day (colloquiallythe Fourth of July or July 4) is a federal holiday in the United States commemorating the Declaration of Independence of the United States, on July 4, 1776. The Continental Congress declared that the thirteen American colonies were no longer subject (and subordinate) to the monarch of Britain, King George III, and were now united, free, and independent states. The Congress had voted to declare independence two days earlier, on July 2, but it was not declared until July 4.
During the American Revolution, the legal separation of the thirteen colonies from Great Britain in 1776 actually occurred on July 2, when the Second Continental Congress voted to approve a resolution of independence that had been proposed in June by Richard Henry Lee of Virginia declaring the United States independent from Great Britain's rule. After voting for independence, Congress turned its attention to the Declaration of Independence, a statement explaining this decision, which had been prepared by a Committee of Five, with Thomas Jefferson as its principal author. Congress debated and revised the wording of the Declaration, finally approving it two days later on July 4. A day earlier, John Adams had written to his wife Abigail:
The second day of July 1776, will be the most memorable epoch in the history of America. I am apt to believe that it will be celebrated by succeeding generations as the great anniversary festival. It ought to be commemorated as the day of deliverance, by solemn acts of devotion to God Almighty. It ought to be solemnized with pomp and parade, with shows, games, sports, guns, bells, bonfires, and illuminations, from one end of this continent to the other, from this time forward forever more.
Adams's prediction was off by two days. From the outset, Americans celebrated independence on July 4, the date shown on the much-publicized Declaration of Independence, rather than on July 2, the date the resolution of independence was approved in a closed session of Congress.
Historians have long disputed whether members of Congress signed the Declaration of Independence on July 4, even though Thomas Jefferson, John Adams, and Benjamin Franklin all later wrote that they had signed it on that day. Most historians have concluded that the Declaration was signed nearly a month after its adoption, on August 2, 1776, and not on July 4 as is commonly believed.
By a remarkable coincidence, Thomas Jefferson and John Adams, the only two signatories of the Declaration of Independence later to serve as presidents of the United States, both died on the same day: July 4, 1826, which was the 50th anniversary of the Declaration, Jefferson even mentioning the fact.(Only one other signatory, Charles Carroll of Carrollton, survived them, dying in 1832.) Although not a signatory of the Declaration of Independence, James Monroe, another Founding Father who was elected as president, also died on July 4, 1831. He was the third President who died on the anniversary of independence. Calvin Coolidge, the 30th president, was born on July 4, 1872; so far he is the only U.S. president to have been born on Independence Day.
New York City was the first capital of the United States once the Constitution was ratified. George Washington took the oath of office to become the first President of the United States from the balcony of the old City Hall.
Philadelphia, Pennsylvania As stipulated by the Residence Act, Philadelphia served as the temporary capital of the United States of America between 1790 and 1800 while Washington, D.C., was being built.
Philadelphia, Pa., was the very first capital.The First Continental Congress had to meet in Carpenters' Hall from September 5 to October 26, 1774, because Independence Hall was being used by the Pennsylvania General Assembly.
---
---
7/5 –
---
7/6 –
Four Supervisory Correctional Officers at Angola Prison Sentenced for Beating a Handcuffed and Shackled Inmate 07/06/2020 12:00 AM EDT
Four former supervisory correctional officers at Louisiana State Penitentiary in Angola, Louisiana — Daniel Davis (43), Scotty Kennedy (52), John Sanders (34), and James Savoy Jr. (42) — were sentenced on July 2, for their roles in assaulting an inmate who was handcuffed, shackled, and not resisting, and for conspiring to cover up their misconduct by devising a false cover story, submitting false reports documenting that cover story, tampering with witnesses, and lying under oath.
Justice Department Settles with Florida-Based Promotional Products Distributor and Retailer to Resolve Immigration-Related Discrimination Claims 07/06/2020 12:00 AM EDT
The Justice Department announced today that it reached a settlement with Bel USA LLC (Bel USA), an online distributor and retailer of customized promotional products located in Miami-Dade County, Florida. The settlement resolves claims that Bel USA discriminated against work-authorized non-U.S. citizens by requiring them to provide specific and unnecessary immigration documents when verifying their work authorization, because of their citizenship or immigration status.
West Virginia Woman Admits to Willful Retention of Top Secret National Defense Information and International Parental Kidnapping 07/06/2020 12:00 AM EDT
Elizabeth Jo Shirley, of Hedgesville, West Virginia, has admitted to unlawfully retaining a document containing national defense information and committing international parental kidnapping, the Department of Justice announced.
Two Defendants Charged for Their Role in Bribery and Money Laundering Scheme Involving Former High-Ranking Government Official in Panama 07/06/2020 12:00 AM EDT
A criminal complaint was unsealed today in federal court in Brooklyn, New York, charging Luis Enrique Martinelli Linares (Luis Martinelli Linares) and Ricardo Alberto Martinelli Linares (Ricardo Martinelli Linares) for their roles in a massive bribery and money laundering scheme involving Odebrecht S.A. (Odebrecht), a Brazil-based global construction conglomerate.
---
---
---
The scientific method is an empirical method of acquiring knowledge that has characterized the development of science since at least the 17th century. It involves careful observation, applying rigorous skepticism about what is observed, given that cognitive assumptions can distort how one interprets the observation. It involves formulating hypotheses, via induction, based on such observations; experimental and measurement-based testing of deductions drawn from the hypotheses; and refinement (or elimination) of the hypotheses based on the experimental findings. These are principles of the scientific method, as distinguished from a definitive series of steps applicable to all scientific enterprises.
Though diverse models for the scientific method are available, there is in general a continuous process that includes observations about the natural world. People are naturally inquisitive, so they often come up with questions about things they see or hear, and they often develop ideas or hypotheses about why things are the way they are. The best hypotheses lead to predictions that can be tested in various ways. The most conclusive testing of hypotheses comes from reasoning based on carefully controlled experimental data. Depending on how well additional tests match the predictions, the original hypothesis may require refinement, alteration, expansion or even rejection. If a particular hypothesis becomes very well supported, a general theory may be developed.
Although procedures vary from one field of inquiry to another, they are frequently the same from one to another. The process of the scientific method involves making conjectures (hypotheses), deriving predictions from them as logical consequences, and then carrying out experiments or empirical observations based on those predictions. A hypothesis is a conjecture, based on knowledge obtained while seeking answers to the question. The hypothesis might be very specific, or it might be broad. Scientists then test hypotheses by conducting experiments or studies. A scientific hypothesis must be falsifiable, implying that it is possible to identify a possible outcome of an experiment or observation that conflicts with predictions deduced from the hypothesis; otherwise, the hypothesis cannot be meaningfully tested.
The purpose of an experiment is to determine whether observations agree with or conflict with the predictions derived from a hypothesis. Experiments can take place anywhere from a garage to CERN's Large Hadron Collider. There are difficulties in a formulaic statement of method, however. Though the scientific method is often presented as a fixed sequence of steps, it represents rather a set of general principles. Not all steps take place in every scientific inquiry (nor to the same degree), and they are not always in the same order. Wikipedia
---
Nineteen-year-old Ashima Shiraishi may be one of the most talented rock climbers in the world, but lofty titles aside, she wants kids to know that most of climbing — and life — is "just falling." Her new book, How to Solve a Problem: The Rise (and Falls) of a Rock-Climbing Champion, is about how she approaches all kinds of obstacles.
---
NASA Jet Propulsion Laboratory
---
Black protesters and Boogaloo boys, both carrying weapons but offering radically different visions of America, assembled in Richmond, Va., the former capital of the Confederacy, over the holiday weekend. There's a legal battle waging over removing the statue of Confederate general Robert E. Lee, but few here expect it to survive the re-energized anti-racism movement sparked by the killing of George Floyd.
---
---
---
---
7/7 –
President's Commission on Law Enforcement and the Administration of Justice Holds Hearing on Accreditation and Community Engagement 07/07/2020 12:00 AM EDT
Department of Justice Awards $2.2 Million for Innovative Community Policing Projects 07/07/2020 12:00 AM EDT
---
---
---
1-2 P.M. PDT
Exploring Mars Science With the Perseverance Rover
In this one-hour live workshop, we'll get an in-depth look at how Perseverance will explore the science of Mars, building on our understanding of the Red Planet and preparing for future human missions.
Watch live
Register to join live Q&A
---
---
National Science Foundation
Our lives, comfort, and well-being have come to depend on the development of new materials for everything ranging from smart electronics to implantable medical devices. The U.S. National Science Foundation fosters collaboration and innovation among universities, national laboratories, industry, and international scientific organizations through its Materials Research Science and Engineering Centers. These centers work to address critical challenges in material science such as extreme miniaturization, self-folding atomically thin "paper" materials, on-demand assembly of nanoparticles, materials behavior under extreme conditions, and the quantum revolution.
"Materials are enablers of technologies that directly affect people's lives," says Dr. Linda Sapochak, director of the Division of Materials Research. "This week, we announce an investment of $198 million to fund 11 Materials Research Science and Engineering Centers to forge new discoveries and fuel new technologies."
NSF is establishing three new centers and an additional eight successfully recompeted for funding this year in emerging fields such as quantum materials and synthetic biology.
The new centers include:
The existing centers include:
These centers create opportunities that extend well beyond the fundamental science they pursue by contributing to the education and development of a future science and engineering workforce. Together, these facilities comprise a diverse network of instrumentation that broadly spans current materials research needs in academic, government, and industrial laboratories around the world.
Results from materials research at the centers are poised to have ripple effects across the scientific community and industry. Future developments in sectors like biotechnology, energy and computing, and even ceramics and everyday plastics and foams will benefit from the practical application of cutting-edge materials research.
More information about Materials Research Science and Engineering Centers can be found on NSF's website, or at mrsec.org .
---
7/8 –
Attorney General William P. Barr Announces Launch of Operation Legend 07/08/2020 12:00 AM EDT
Justice Department Announces Findings of Investigation into Narcotics Bureau of Springfield, Massachusetts Police Department 07/08/2020 12:00 AM EDT
Following a comprehensive investigation, the Justice Department announced today that it has found reasonable cause to believe the Narcotics Bureau of the Springfield, Massachusetts, Police Department (SPD) engages in a pattern or practice of using excessive force in violation of the Fourth Amendment to the United States Constitution. The investigation was conducted pursuant to the Violent Crime Control and Law Enforcement Act of 1994 and was announced on April 13, 2018
Readout of Roundtable Events with Attorney General Barr and Senator Tim Scott in Columbia, South Carolina 07/08/2020 12:00 AM EDT
Oklahoma City Hospital, Management Company, And Physician Group To Pay $77.2 Million To Settle Federal And State False Claims Act Allegations Arising From Improper Payments To Referring Physicians 07/08/2020 12:00 AM EDT
Oklahoma Center for Orthopaedic and Multi-Specialty Surgery (OCOM), a specialty hospital in Oklahoma City, Oklahoma, its part-owner and management company, USP OKC, Inc. and USP OKC Manager, Inc. (collectively USP), Southwest Orthopaedic Specialists, PLLC (SOS), an Oklahoma City-based physician group, and two SOS physicians, will pay $77.2 million to resolve allegations under the False Claims Act and the Oklahoma Medicaid False Claims Act of improper relationships between OCOM and SOS, resulting in the submission of false claims to the Medicare, Medicaid and TRICARE programs, the Justice Department announced today.
American Contractor Pleads Guilty to Stealing Government Equipment on U.S. Military Base in Afghanistan 07/08/2020 12:00 AM EDT
An American military contractor pleaded guilty today to his role in a theft ring on a military installation in Kandahar, Afghanistan.
U.S. Army Soldier Sentenced to Life in Prison for Aggravated Sexual Assault 07/08/2020 12:00 AM EDT
A U.S. Army soldier was sentenced today to life in prison for aggravated sexual assault of a minor, Acting Assistant Attorney General Brian Rabbitt of the Justice Department's Criminal Division and U.S. Attorney Robert J. Higdon Jr of the Eastern District of North Carolina announced.
Kansas Man Sentenced for Killing a Woman on a Cruise Ship 07/08/2020 12:00 AM EDT
A Kansas man was sentenced today to 12 years in prison for murdering his longtime girlfriend during a cruise from Florida to the Bahamas in January 2018.
American Man Charged with Exploiting Children in Laos 07/08/2020 12:00 AM EDT
An American citizen was arrested and charged yesterday in connection with exploiting teenage boys in Laos.
---
---
---
How the Trump campaign hopes to boost Black voter turnout
---
---
Blood-based biomarker can detect, predict severity of traumatic brain injury
---
NfL outperforms other blood tests to predict and diagnose traumatic brain injury
---
Large-scale study of U.S. teens shows associations between outdoor, artificial light at night and health outcomes
---
---
7/9 –
President's Commission on Law Enforcement and the Administration of Justice Holds Hearing on Trust and Respect for Law Enforcement via Teleconference 07/09/2020 12:00 AM EDT
Proposed Settlement with United States and Major Fertilizer Producer will Reduce Acidic Wastewater Generation and Enhance Phosphate Recovery 07/09/2020 12:00 AM EDT
The U.S. Environmental Protection Agency (EPA) and the U.S. Department of Justice today announced a settlement with J.R. Simplot Company and its subsidiary, Simplot Phosphates LLC (Simplot), involving Simplot's Rock Springs, Wyoming, manufacturing facility
Four Former Corrections Officers Sentenced For Violating Inmates Civil Rights 07/09/2020 12:00 AM EDT
Four former corrections officers at the Jackson County Detention Center in Kansas City, Missouri, have been sentenced to terms of imprisonment for their roles in violating the constitutional rights of an inmate by beating the inmate without any legal justification.
Texas Man Pleads Guilty to Trafficking Wildlife 07/09/2020 12:00 AM EDT
A Texas man pleaded guilty today in federal court in the Western District of Texas on charges of conspiring to traffic thousands of live reptiles, amphibians, and birds, valued in excess of $3.5 million.
Researcher Charged with Illegally Using U.S. Grant Funds to Develop Scientific Expertise for China 07/09/2020 12:00 AM EDT
A rheumatology professor and researcher with strong ties to China has been ordered held without bond to face a charge of grant fraud for not disclosing that he was engaged in a sophisticated scheme to use approximately $4.1 million in grants from the National Institutes of Health (NIH) to develop China's expertise in the areas of rheumatology and immunology. He is also charged with making false statements about maintaining employment in China at the same time he was employed at universities in the United States, including The Ohio State University.
American Contractor Charged as Part of Theft Ring Responsible for Stealing Government Equipment from U.S. Military Base in Afghanistan 07/09/2020 12:00 AM EDT
A three-count indictment was returned today in the Eastern District of Virginia, charging an American military contractor for her alleged role in a theft ring on a military installation in Kandahar, Afghanistan.
Former CEO of Tennessee Pain Management Company Sentenced for Role in Approximately $4 Million Medicare Kickback Scheme 07/09/2020 12:00 AM EDT
A Tennessee healthcare executive was sentenced to 42 months in prison followed by one year of supervised release today for his role in an approximately $4 million kickback scheme.
San Diego, California Man Sentenced To Federal Prison For His Role In Million Dollar Scheme Targeting Thousands Of U.S. Servicemembers And Veterans 07/09/2020 12:00 AM EDT
A federal judge in San Antonio sentenced 32-year-old Trorice Crawford of San Diego, California, to 46 months in federal prison for his role in an identity-theft and fraud scheme that victimized thousands of U.S. servicemembers and veterans, the Department of Justice announced today.
---
---
---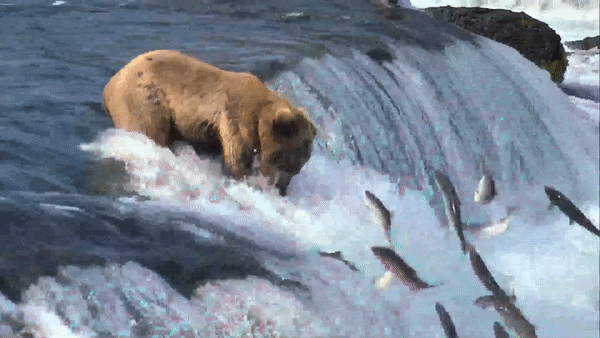 Nice Catch!
The variety of fishing techniques displayed by brown bears demonstrates their skill, individuality, adaptability, and most of all, how they attempt to sate their tremendous hunger.
12 pm PT / 3 pm ET on the Brooks Live Chat Channel for a discussion about bear fishing techniques, hosted by resident naturalist Mike Fitz and Katmai Ranger Naomi Boak!
---
Making a Difference
Water for Tomorrow
The largest freshwater aquifer in the world, the Ogallala, has been an entire generation's primary source for agricultural and public groundwater in eastern Colorado and six Great Plains states. Ninety percent of its pumped water is used for irrigation, making a fifth of the annual U.S. agricultural harvest possible, and helping support 30 percent of livestock produced in the nation. Since 2016, a Colorado State University-led consortium of eight western universities has worked tirelessly to address these very challenges. The team of experts, students, and partners was formed through a $10 million grant from the USDA's National Institute of Food and Agriculture Water for Agriculture Challenge program. The USDA-funded work aimed to foster engagement with the people most affected by the declining water supply – the farmers and producers who rely on it and who, above all others, are dedicated to saving it. For more information, read the Colorado State University article.
Water drop close up. Photo courtesy of Getty Images.
---
---
---
---
Reggae classic 'One Love' re-issued to help children upended by COVID crisis
7/10 –
Department of Justice Antitrust Division to Host Workshop on Competition in the Licensing of Public Performance Rights in the Music Industry 07/10/2020 12:00 AM EDT
The Department of Justice will hold a virtual public workshop on July 28th and 29th, 2020, to discuss competition in the licensing of public performance rights in the music industry. The workshop will provide a further venue for industry stakeholders to weigh in on the American Society of Composers, Authors, and Publishers (ASCAP) and Broadcast Music, Inc. (BMI) consent decrees and their implications for antitrust law enforcement and policy as we enter the third decade of the 21st Century and as music distribution continues to evolve through technological innovation.
Compounding Pharmacy Mogul Pleads Guilty to Conspiracy to Commit Health Care Fraud and Conspiracy to Commit Money Laundering 07/10/2020 12:00 AM EDT
A Mississippi businessman pleaded guilty Thursday for his role in a multi-million dollar scheme to defraud TRICARE, the health care benefit program serving U.S. military, veterans, and their respective family members, as well as private health care benefit programs, by paying kickbacks to practitioners and distributors for the prescribing and referring of fraudulent prescriptions for not medically necessary compounded medications that were ultimately dispensed by his pharmacies, as well as for his role in a scheme to launder the proceeds of the fraud scheme.
Florida Man Charged with COVID Relief Fraud and Health Care Fraud 07/10/2020 12:00 AM EDT
A Florida man was arrested today on allegations that he fraudulently sought several Paycheck Protection Program (PPP) loans, and that he participated in a scheme to defraud Medicare of at least $5.6 million. It is further alleged that a portion of the PPP loan proceeds were potentially used in furtherance of the Medicare fraud scheme.
Antitrust Division Applauds New International Leniency Guidelines 07/10/2020 12:00 AM EDT
The Antitrust Division helped lead the International Competition Network (ICN) initiative on cross-border leniency cooperation to fight international price fixing cartels. The ICN released the "Guidance on Enhancing Cross-Border Leniency Cooperation," a year-long effort undertaken by the ICN's Cartel Working Group. The guidance document is designed to assist competition agencies around the globe in engaging and cooperating with their international counterparts when dealing with leniency applicants and other cooperating companies in cross-border investigations.
Deputy Attorney General Jeffrey A. Rosen Delivers Remarks at the Fraternal Order of Police Lodge #5 07/09/2020 12:00 AM EDT
Thank you John McNesby. It is a tremendous honor for me to join Vice President Pence before this lodge of one of the most respected law enforcement organizations in the nation. The Fraternal Order of Police was founded over a century ago with the motto "Jus, Fidus, Libertatum" – "Law is a Safeguard of Freedom." At the U.S. Department of Justice, we live by that compass as well.
Universal Health Services, Inc. And Related Entities To Pay $122 Million To Settle False Claims Act Allegations Relating To Medically Unnecessary Inpatient Behavioral Health Services And Illegal Kickbacks 07/10/2020 12:00 AM EDT
Universal Health Services, Inc., UHS of Delaware, Inc.(together, UHS), and Turning Point Care Center, LLC (Turning Point), a UHS facility located in Moultrie, Georgia, have agreed to pay a combined total of $122 million to resolve alleged violations of the False Claims Act for billing for medically unnecessary inpatient behavioral health services, failing to provide adequate and appropriate services, and paying illegal inducements to federal healthcare beneficiaries, the Department of Justice announced today. UHS owns and provides management and administrative services to nearly 200 acute care inpatient psychiatric hospitals and residential psychiatric and behavioral treatment facilities nationwide. UHS is headquartered in King of Prussia, Pennsylvania.
Attorney General William P. Barr Announces the Appointment of Richard P. Donoghue as Principal Associate Deputy Attorney General; Designation of Seth D. DuCharme as Acting U.S. Attorney for the Eastern District of New York 07/10/2020 12:00 AM EDT
---
---
---
---
The Weeknd Crossword:
A lightly challenging puzzle.
---
10 am PT / 1 pm ET
An exciting special broadcast with Misi Stine from the International Wolf Center to discuss the multiple wolf sightings witnessed this year at Brooks Falls.
---
---
The Woman Who Made the Best Action Movie of 2020
Gina Prince-Bythewood talks about her new superhero film, Netflix's The Old Guard, and how women are changing the genre.DAVID SIMS
---
Atlanta Mayor Keisha Lance Bottoms is said to be one of several candidates under consideration as Joe Biden's presidential running mate. Bottoms was an early Biden supporter, and during the pandemic and protests, she caught the eye of many across the country.
Listen here or
---
---
---
---
7/11 –
---
Inside Pro Skateboarder Nyjah Huston's Zen Laguna Beach Pad
The world's highest-paid skater went from a crash pad full of friends to this modern five-bedroom with breathtaking views
Photography by Mikael Kennedy
---
This Hashtag Unlocked $15 Billion of Lost Wages Due to Cancelled Orders From Gap, Levi's, and Other Brands
BY BROOKE BOBB
---
---
These 13 Buildings Redefined Architecture in the Past 5 Years
From Santiago Calatrava's Oculus to the Louvre Abu Dhabi by Jean Nouvel, these structures go above and beyond their vertical height in redefining the ever-changing world of architecture
By Nick Mafi
---
Condé Nast Spotlight
TEEN VOGUEIf You Feel Like You're Living in a Dream, You Might Be Dissociating
THE NEW YORKERHow Can the Press Best Serve a Democratic Society?
In the nineteen-forties, a panel of scholars struggled over truth in reporting, the marketplace of ideas, and the maintenance of a free and responsible press. Their deliberations are more relevant than ever.
PITCHFORKJAY-Z, Yo Gotti, and Team ROC File Lawsuit Over Mississippi Prison Conditions
The class action complaint details subpar hygiene protocols, lack of proper healthcare, and more at Mississippi State Penitentiary Parchman
THEM.Supreme Court Ruling Allows Religious Schools to Discriminate Against LGBTQ+ Teachers
The move precludes religious institutions from having to follow anti-discrimination laws for many employees.
VOGUESojin Oh's 3-D Nail Art Takes Its Cues From Nature
SELF7 Ways You Could Accidentally Be Making Your IBS Worse
VANITY FAIRInside the Epic One-Shot Finale of Zoey's Extraordinary Playlist
WIREDHow Mysterious Protest Messages Have Filled the Skies
Spotlight: Racism in America
THE NEW YORKER"Do You Think You're Not Involved?" The Racial Reckoning of "Blood at the Root"
SELFThis Black History Bootcamp Might Help You Tap Into Joyful Resistance
WIREDHow Mysterious Protest Messages Have Filled the Skies
VANITY FAIRJeff Bezos To Amazon Staff: No More TikTok
Spotlight: The Latest on The Coronavirus
CONDÉ NAST TRAVELERRio de Janeiro Beaches Will Remain Closed Until There's a Vaccine
GLAMOURDunkin' Donuts Will Close 450 Stores by the End of This Year
---
---
---
7/12 –
---
Various practioners of meditation: The HinduSwami Vivekananda, the Buddhist monk Hsuan Hua, Taoist Baduanjin Qigong, the Christian St Francis, the Stoic sage Epictetus and Muslim Sufis in Dhikr.
Not to be confused with mediation or medication.
is a practice where an individual uses a technique – such as mindfulness, or focusing the mind on a particular object, thought, or activity – to train attention and awareness, and achieve a mentally clear and emotionally calm and stable state. Scholars have found meditation difficult to define, as practices vary both between traditions and within them.
Meditation has been practiced since 1500 BCE antiquity in numerous religious traditions, often as part of the path towards enlightenment and self realization. The earliest records of meditation (Dhyana) come from the Hindu traditions of Vedantism, and meditation has a long tradition of being a practice in Hinduism. Since the 19th century, Asian meditative techniques have spread to other cultures where they have also found application in non-spiritual contexts, such as business and health.
Meditation may be used with the aim of reducing stress, anxiety, depression, and pain, and increasing peace, perception, self-concept, and well-being. Meditation is under research to define its possible health (psychological, neurological, and cardiovascular) and other effects.
Etymology
The English meditation is derived from Old French meditacioun, in turn from Latin meditatio from a verb meditari, meaning "to think, contemplate, devise, ponder". The use of the term meditatio as part of a formal, stepwise process of meditation goes back to the 12th century monk Guigo II.
Apart from its historical usage, the term meditation was introduced as a translation for Eastern spiritual practices, referred to as dhyāna in Hinduism and Buddhism and which comes from the Sanskrit root dhyai, meaning to contemplate or meditate. The term "meditation" in English may also refer to practices from Islamic Sufism, or other traditions such as Jewish Kabbalah and Christian Hesychasm.
7/13 –
Washington, D.C. General Contractor Charged with COVID-Relief Fraud 07/13/2020 12:00 AM EDT
The owner of a residential construction contracting firm based in Washington, D.C. was charged with allegedly submitting fraudulent documents to a bank in connection with applications seeking more than $400,000 in a forgivable Paycheck Protection Program (PPP) loans guaranteed by the Small Business Administration (SBA) under the Coronavirus Aid, Relief, and Economic Security (CARES) Act.
¬Twenty-Seven Skilled Nursing Facilities Controlled By Longwood Management Corporation To Pay $16.7 Million To Resolve False Claims Act Allegations 07/13/2020 12:00 AM EDT
Longwood Management Corporation and 27 affiliated skilled nursing facilities (Longwood) have agreed to resolve allegations that they violated the False Claims Act by submitting false claims to Medicare for rehabilitation therapy services that were not reasonable or necessary, the Department of Justice announced today. Longwood is headquartered in California and the 27 skilled nursing facilities are also located in California.
---
---
---
---
GetCountedNY
Did you complete the census yet?
New York urges you to be part of our complete count effort, which will ensure census data is accurate. It's quick and simple to participate, and it can even be done online now. Don't be anonymous. Make sure you are counted in the 2020 U.S. Census, and encourage friends, family and co-workers to participate as well. Census data is an important tool that will help shape our future, and an accurate tally will help ensure everyone counts when it comes to key decisions impacting our future.
---
---
7/14 –
Statement by Attorney General William P. Barr on the Execution of Daniel Lewis Lee 07/14/2020 12:00 AM EDT
Texas Man Charged with COVID Relief Fraud 07/14/2020 12:00 AM EDT
A Texas man has been taken into custody on allegations he fraudulently obtained more than $1.1 million in Paycheck Protection Program (PPP) loans, announced Acting Assistant Attorney General Brian C. Rabbitt of the Justice Department's Criminal Division and U.S. Attorney Ryan K. Patrick for the Southern District of Texas.
San Antonio Tax Preparer Indicted for False Returns 07/14/2020 12:00 AM EDT
A federal grand jury in Waco, Texas, returned an indictment today charging a San Antonio tax preparer with aiding in the preparation of false tax returns, announced Principal Deputy Assistant Attorney General Richard E. Zuckerman of the Justice Department's Tax Division and U.S. Attorney John F. Bash for the Western District of Texas.
---
---
---
---
Expanding the talent base engaged in mathematical research
Mathematical Sciences Research Institutes, funded by the U.S. National Science Foundation, act as incubators to tackle problems ranging from health care and economics to data science and artificial intelligence. By engaging multiple research communities, the institutes enable the field of mathematics to respond quickly to national needs.
Algebraic Computer Vision Advances the 3D Reconstruction of Curves and Surfaces from Multiple Views
SAMSI Blog: Where are you Gonna go when the Volcano blow?
Math that feels good
Accelerating molecular dynamics to reach unprecedented simulation times with atomistic accuracy
Establishing a Theoretical Understanding of Machine Learning
Why Zebrafish (Almost) Always Have Stripes
The Secret Life of Red Blood Cells Revealed Through Topological Data Analysis
Magnetic Bottles for Fusion Energy
---
Prevalence, Predictors, and Consequences
Richard W. Wilsnack, Sharon C. Wilsnack, Gerhard Gmel, and Lori Wolfgang Kantor
Richard W. Wilsnack, Ph.D., is a professor emeritus in the Department of Psychiatry and Behavioral Science, University of North Dakota School of Medicine and Health Sciences, Grand Forks, North Dakota.
Sharon C. Wilsnack, Ph.D., is the Chester Fritz Distinguished Professor in the Department of Psychiatry and Behavioral Science, University of North Dakota School of Medicine and Health Sciences, Grand Forks, North Dakota.
Gerhard Gmel, Ph.D., is a professor, University of Lausanne, and is affiliated with the Alcohol Treatment Center, University of Lausanne Hospital, Lausanne, Switzerland. He is also an invited professor, University of the West of England, Bristol, United Kingdom.
Lori Wolfgang Kantor, M.A., is a science writer at CSR, Incorporated.
Just as binge drinking rates differ for men and women, the predictors and consequences of binge drinking vary by gender as well. This article examines these differences and how binge drinking definitions and research samples and methods may influence findings. It also describes the relationship between age and binge drinking among men and women, and how drinking culture and environment affect this relationship. It examines gender-specific trends in binge drinking, predictors of binge drinking for men and women, and binge drinking in the context of smoking. The article reviews current findings on gender differences in the health consequences of binge drinking, including morbidity and mortality, suicidality, cancer, cardiovascular disorders, liver disorders, and brain and neurocognitive implications. It also discusses gender differences in the behavioral and social consequences of binge drinking, including alcohol-impaired driving, sexual assault, and intimate partner violence, and includes implications for treatment and prevention.
Key words: Alcohol and other drugs (AODs); AOD associated consequences; binge AOD use; gender differences; physical health; predictive factors
---
---
After nearly a year wait, St. Augustine 1-year-old gets heart transplant
After waiting in the hospital for most of her life for a heart, 1-year-old Phoebe Friebel finally got that heart early Sunday morning.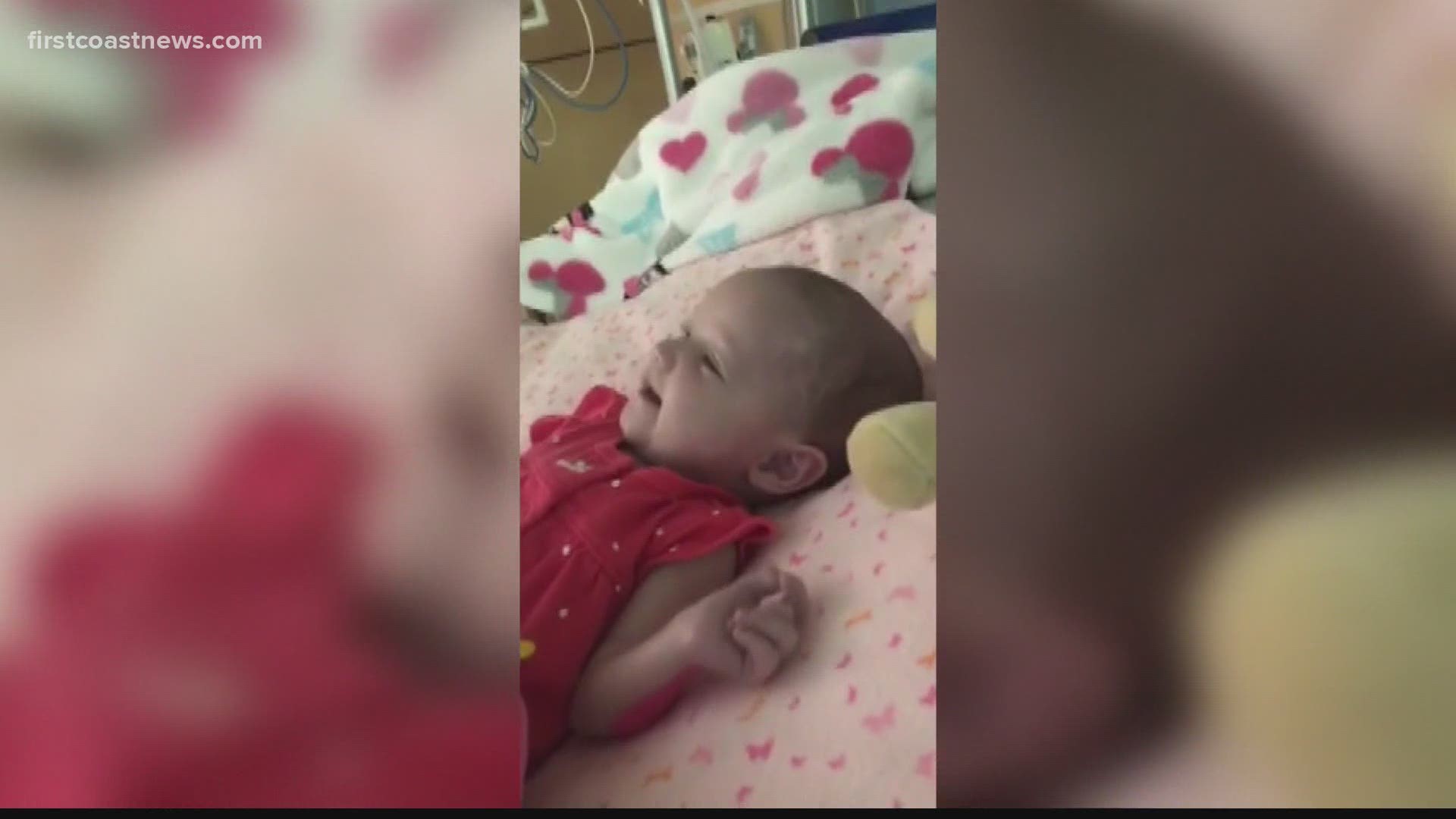 After nearly a year wait, St. Augustine one-year-old gets heart transplant Author: Kailey Tracy
ST. AUGUSTINE, Fla. — One-year-old Phoebe Friebel has known nothing other than life in the hospital. She was on the heart transplant list for 342 days. The keyword there is "was." Early Sunday morning, Phoebe Friebel finally got the heart she'd been waiting for. READ THE FULL STORY
---
---
---
7/15 –
Department of Justice Seeks Recovery of Approximately $3.5 Million in Corruption Proceeds Linked to Ex-President of The Gambia 07/15/2020 12:00 AM EDT
The Department of Justice filed a civil forfeiture complaint seeking the forfeiture of a Maryland property acquired with approximately $3,500,000 in corruption proceeds by the ex-president of The Gambia, Yahya Jammeh, through a trust set up by his wife, Zineb Jammeh.
The Department of Justice Announces Takedown of Key MS-13 Criminal Leadership 07/15/2020 12:00 AM EDT
Former Federal Corrections Officer Sentenced for Lying to Federal Authorities 07/15/2020 12:00 AM EDT
A former corrections officer with the Federal Bureau of Prisons (BOP) Federal Correctional Institution in Petersburg, Virginia (FCI-Petersburg), was sentenced Tuesday to 54 months in prison for willfully making false statements to federal agents during a federal criminal civil rights investigation, announced the Department of Justice
Justice Department Files Civil Action to Shut Down Chicago Area Tax Return Preparer 07/15/2020 12:00 AM EDT
The United States has filed a complaint seeking to bar a Chicago area tax return preparer from preparing federal income tax returns for others, the Justice Department announced today.
---
---
---
---
PLAY SMART * PLAY SAFE * PLAY LOCAL
NEW YORK
Summer's here and it's time to get outside safely and responsibly. During the COVID-19 public health crisis, take the #PlaySmartPlaySafePlayLocal pledge.
PLAY SMART * PLAY SAFE — Practice social distancing, wash your hands, wear a mask to protect yourself and others. If it's crowded, find somewhere else to go.
PLAY LOCAL — Stay close to home and #RecreateLocal in your region — amenities like restrooms and restaurants may not be open.
PLAY SMART — plan ahead. Make a list of alternate destinations and places to visit.
PLAY SAFE — stay home if you're sick or if you're part of a vulnerable population.
Check DEC's website to see the current status of DEC campgrounds.
---
Job Opportunities
City of Sitka, Alaska
---
Take a Beluga Tour
Hop on the beluga boat! It's time to go for a wild summer ride. In celebration of Arctic Sea Ice Day, our fabulous Beluga Cams go live this afternoon. Captain Kieran McIver is your capable guide to navigate the arctic waters of Manitoba's Churchill River.
Check out the Beluga Boat tour schedule for optimum tour planning, and tune in at the Tundra Connections page at 12:00pm EST, 11:00 am CT, (9:00 am PT) for a live kickoff discussion.
Never Stop Learning!
---
---
---
Writing for Publication
4:00 p.m. – 5:00 p.m. ET
Presenters:
LaRon Scott, EdD, BCSE, Virginia Commonwealth University
Frank Symons, PhD, FAAIDD, University of Minnesota
Colleen Thoma, PhD, Viginia Commonwealth University
Jim Thompson, PhD, University of Kansas
The session addresses what professionals in the field need to know about how to be published in a scholarly journal: the elements of a research report needed for journal publication; the types of research and other articles published by the three AAIDD journals; how to determine which journal is the best fit for your work; and the policies and processes involved in publication in scholarly journals in both print and electronic formats. This session will be relevant to the practice of social workers and psychologists who work with people with IDD and their families.
---
Making a Difference
Purdue University graduate student Josiah Davidson collects a nasal swab from a calf to test for bovine respiratory disease. Photo courtesy Suraj Mohan.
Purdue University Team to Develop Rapid Sensor Technology for Cattle Disease
Bovine respiratory disease, one of the most prevalent and costly illnesses in the beef and dairy industries, accounts for about half of all feedlot deaths in North America and costs producers as much as $900 million a year, according to Purdue University. Quickly diagnosing the illness could improve the well-being of animals and save producers significant money. With current tests, it can take four or more days to deliver results. Purdue University researchers, led by Mohit Verma, an assistant professor of agricultural and biological engineering, are developing technology to reduce the diagnosis time to about 30 minutes. Their work is being funded by a $1 million Inter-Disciplinary Engagement in Animal Systems (IDEAS) grant from USDA's National Institute of Food & Agriculture. For more information, read the Purdue article.
---
---
An independent UN human rights expert is calling for greater scrutiny of emerging digital technologies which she said are being used to uphold racial inequality, discrimination and intolerance.
7/16 –
California Man Charged with COVID-Relief Fraud 07/16/2020 12:00 AM EDT
A California man was arrested today and charged with fraudulently seeking over $8.5 million in Paycheck Protection Program (PPP) loans, announced Acting Assistant Attorney General Brian C. Rabbitt of the Justice Department's Criminal Division and U.S. Attorney Nicola T. Hanna of the Central District of California
Kentucky Man Sentenced for Role in Concealing Hundreds of Thousands of Dollars in Corporate Contributions to U.S. Senate Campaign 07/16/2020 12:00 AM EDT
A Kentucky man was sentenced today to 21 months in prison followed by two years of supervised release for his role in orchestrating a multi-year scheme to funnel more than $200,000 in secret, unlawful corporate contributions into a campaign for United States Senate and for causing the concealment of those contributions from the Federal Election Commission (FEC).
Attorney General William P. Barr Announces the Appointment of Prim F. Escalona as Interim U.S. Attorney for the Northern District of Alabama 07/16/2020 12:00 AM EDT
Attorney General William P. Barr announced today the appointment of Prim F. Escalona as Interim U.S. Attorney for the Northern District of Alabama, pursuant to 28 U.S.C. § 546.
Essentra Fze Admits to North Korean Sanctions and Fraud Violations, Agrees to Pay Fine 07/16/2020 12:00 AM EDT
Essentra FZE Company Limited (Essentra FZE), a global supplier of cigarette products and incorporated in the United Arab Emirates (UAE), has agreed to pay a $665,112 fine and enter into a deferred prosecution agreement with the Justice Department for violations of the International Emergency Economic Powers Act (IEEPA) and defrauding the United States in connection with evading U.S. imposed North Korea Sanctions Regulations.
Assistant Attorney General for National Security John C. Demers Delivers Keynote at ACI's Sixth National Conference on CFIUS: Compliance and Enforcement 07/16/2020 12:00 AM EDT
Good morning, and thank you for that kind introduction and the invitation to speak with you. One of the major activities of DOJ's National Security Division is working with our interagency partners to protect against adversaries that would exploit our country's open investment climate to harm our national security interests. This conference is devoted to that aspect of our work, and offers an opportunity to engage with the private sector about the threats we face, the steps taken to address those threats.
Attorney General William P. Barr Delivers Remarks on China Policy at the Gerald R. Ford Presidential Museum 07/16/2020 12:00 AM EDT
Thank you, Andrew for that very kind introduction and for the excellent work that you and your team have done in protecting the people of the Western District of Michigan. I would like to thank the leadership and staff of the Gerald R. Ford Presidential Museum — especially Director Elaine Didier — for hosting today's event. I'd also like to offer a special thanks to the Ford Presidential Foundation and Executive Director Joe Calvaruso. Even under normal circumstances, hosting an event can be a challenge, but these days, I know it is especially challenging. Thank you for accommodating us. I am also grateful to you, the audience, for honoring me with your presence today.
Statement by Department of Justice Spokesperson Kerri Kupec on the Execution of Wesley Ira Purkey 07/16/2020 12:00 AM EDT
---
---
---
As we respond to COVID-19 in the world's poorest countries, the World Bank firmly believes in a socially equitable response that includes ethnic minorities and indigenous peoples. Here's why…
---
CNCS
The Corporation for National and Community Service (CNCS) will host a webinar to discuss ideas and solutions for engaging in and leading days of service during the COVID-19 pandemic. We hope you can join us for this webinar featuring grantees and others who are developing solutions to continue engaging communities through service and promoting continued civic engagement.
Please use the link below to register for the webinar. After you register, you will receive a link by email to use to connect to the webinar.
2-3:30 p.m. ET
Registration link:
https://cncs.zoom.us/webinar/register/WN_vn4TcKXgShaS6FEKtf3Dag

Webinar ID: 986-7462-5899
Dial in numbers:
646-558-8656
720-707-2699
877-853-5257
888-475-4499
Questions, email Engagement@cns.gov.
---
---
Runaway Star Might Explain Black Hole's Disappearing Act
---
Nuclear testing legacy is 'cruellest' environmental injustice, warns rights expert.
The dangerous legacy of nuclear weapons testing continues to affect many communities, a leading rights expert said on Thursday, on the 75th anniversary of testing in the United States, that heralded the nuclear age.
---
7/17 –
---
Transcript of Attorney General Barr's Remarks on China Policy at the Gerald R. Ford Presidential Museum 07/17/2020 12:00 AM EDT
Statement by Department of Justice Spokesperson Kerri Kupec on the Execution of Dustin Lee Honken 07/17/2020 12:00 AM EDT
Department of Justice Spokesperson Kerri Kupec has issued the following statement.
Presidential Task Force on Missing and Murdered American Indians and Alaska Natives Announces Virtual Consultations 07/17/2020 12:00 AM EDT
The Presidential Task Force on Missing and Murdered American Indians and Alaska Natives announced 12 Tribal consultations to occur virtually across the United States in the coming months. American Indians and Alaska Natives experience disproportionately high rates of violence. President Trump has called the crisis of missing and murdered Native Americans "sobering and heartbreaking."
Ukrainian Men Plead Guilty to Conspiracy and Trafficking of Counterfeit Cancer and Hepatitis Drugs 07/17/2020 12:00 AM EDT
Two citizens of Ukraine have admitted they conspired to smuggle and distribute counterfeit cancer and hepatitis drugs into the United States, announced Acting Assistant Attorney General Brian C. Rabbitt and U.S. Attorney Ryan K. Patrick of the Southern District of Texas.
Department of Justice and Department of Homeland Security Announce Plan to Restart MPP Hearings 07/17/2020 12:00 AM EDT
The U.S. Department of Homeland Security (DHS) and the U.S. Department of Justice (DOJ) remain committed to resuming removal hearings for aliens subject to the Migrant Protection Protocols (MPP) as expeditiously as possible. To lend greater certainty in a fluid COVID-19 environment, DHS has maintained close contact with the Department of State (DOS) and the Government of Mexico (GOM) and worked with DOJ to identify public health criteria to determine when hearings may resume swiftly and safely.
---
---
---
---
---
A lightly challenging puzzle.
By Robyn Weintraub
---
Cameron Albert-Deitch, Reporter, Inc.
---
---
---
7/18 –
---
---
NASA Scientist Over the Moon With Homegrown Radish Research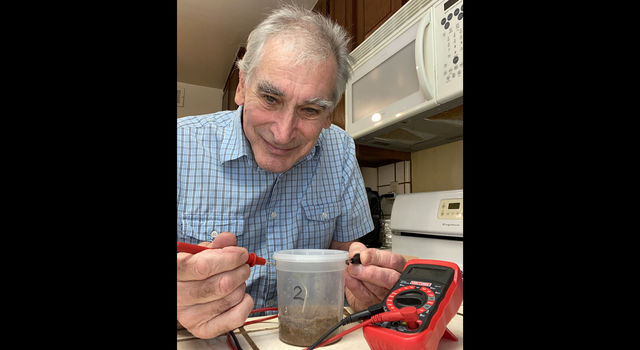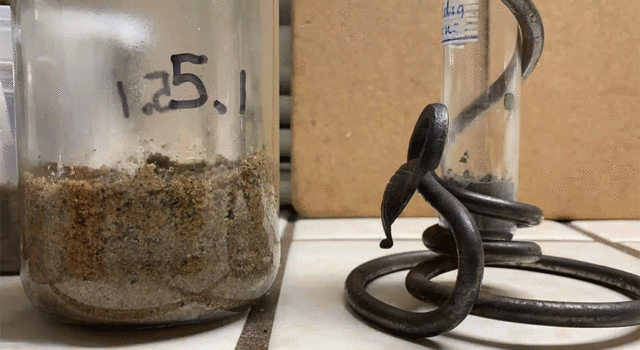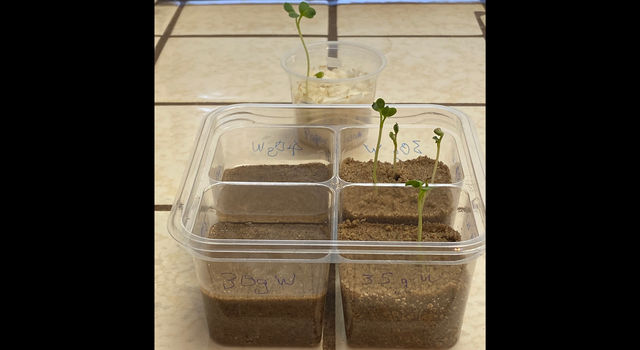 Time-lapse video taken with and iPhone (Sunday, June 14, 10 a.m. to Thursday, June 18, 8:45 a.m.) shows radishes sprouting on the kitchen counter in Max Coleman's Pasadena home. Action begins in the container on the right, but keep an eye on the activity starting in the container on the left.Image Credit: NASA/JPL-Caltech
NASA to Broadcast Mars 2020 Perseverance Launch, Prelaunch Activities
Starting July 27, news activities will cover everything from mission engineering and science to returning samples from Mars to, of course, the launch itself.
---
---
VOGUE
Go Behind the Scenes at the Jacquemus Spring 2021 Show
PHOTOGRAPHY BY ÉCOUTE CHÉRIE
---
Versace Debuts a See-Now-Buy-Soon Collection with AJ Tracey
BY STEFF YOTKA
Digital Fashion Week is well underway in Milan, bringing together physical and virtual events for the men's spring 2021 and resort 2021 collections. Versace, though, has its own contributions to Milanese style—and it's available to buy this summer. Debuting on a livestream of British rapper AJ Tracey, the brand previewed a "Flash collection" of select pieces available for sale this August.
---
---
Condé Nast Spotlight
TEEN VOGUEMunroe Bergdorf Shares 7 Steps to Change the Beauty Industry for Good
THE NEW YORKERConspiracy Theories, Denial, and the Coronavirus
A quarter century after an atrocity in Europe, the United States is now the international calamity.
PITCHFORKEngland Will Allow Indoor Concerts Beginning Next Month, Prime Minister Says
Social distancing will be mandatory among audience members in the next stage of the country's reopening plan
VOGUEHow Four Women Photographers Interpreted Fashion During Quarantine
At home off the coast of Ireland or on the bodies of loved ones—these photographers captured clothing their way.
THEM.Pentagon's Confederate Flag Ban Also Prohibits Pride Flags at Military Bases
SELF17 Things You Should Know Before Getting a Copper IUD
GLAMOURThe Coolest Nail Colors for Summer, According to Glamour Editors
ARCHITECTURAL DIGESTAnthony Hopkins Sells Malibu Beach House
Spotlight: Racism in America
THE NEW YORKERJohn Lewis's Legacy and America's Redemption
THEM.Pentagon's Confederate Flag Ban Also Prohibits Pride Flags at Military Bases
VANITY FAIRThe Trump Administration Is Deploying "Secret Police" Against Protesters in Portland
Spotlight: The Latest on The Coronavirus
THEM.Northern Ireland Is Finally Allowing Religious Same-Sex Marriages
CONDÉ NAST TRAVELERThe High Line and Governor's Island Are Finally Reopening in New York
GLAMOUR'Safer Than the Grocery Store': 8 Superfans on Attending Walt Disney World's Reopening
VANITY FAIR"We Need Them to F–king Do Something": Former Pandemic Officials Call Trump's COVID-19 Response a National Disaster
7/19 –
---
---
---
6 AWESOME COASTAL CAMPING SPOTS
Hitting the beach is a great way to rejuvenate, and camping near the beach maximizes your relaxation time. Listen to the sounds of rolling waves, breathe in fresh sea air and soak up the sun's warmth from your campsite or out on the beach. Get quick access to stretches of sandy beach at these KOAs and witness the always changing beauty of the ocean.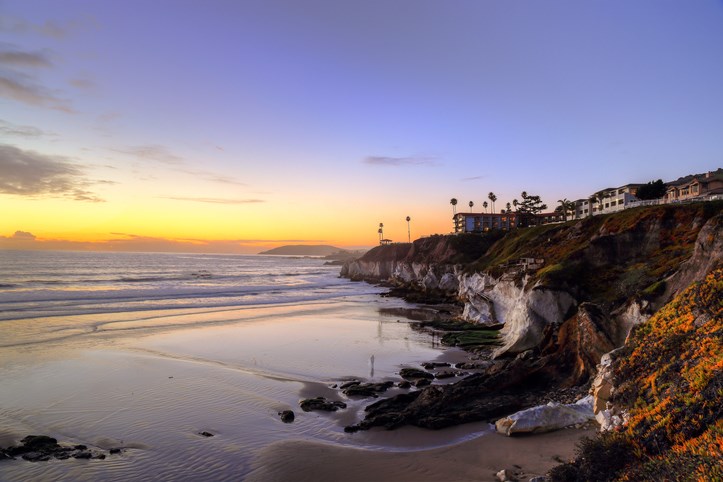 AVILA/PISMO BEACH, CALIFORNIA
Sandwiched between rolling hills and the always churning Pacific Ocean on California's Central Coast, the Avila / Pismo Beach KOA is the perfect place to start enjoying the outdoors. Downtown Avila Beach's assortment of restaurants, wine tasting rooms, and shops front a family-friendly sandy beach with lots of space to play and relax under the sun. Explore the beach even further by taking a stroll down the Avila Beach Pier to get out over the water. The nearby Shell Beach Bluff Trail winds along the coastal cliffs offering spectacular views of rocky ledges, sea cave entrances and bobbing aquatic life.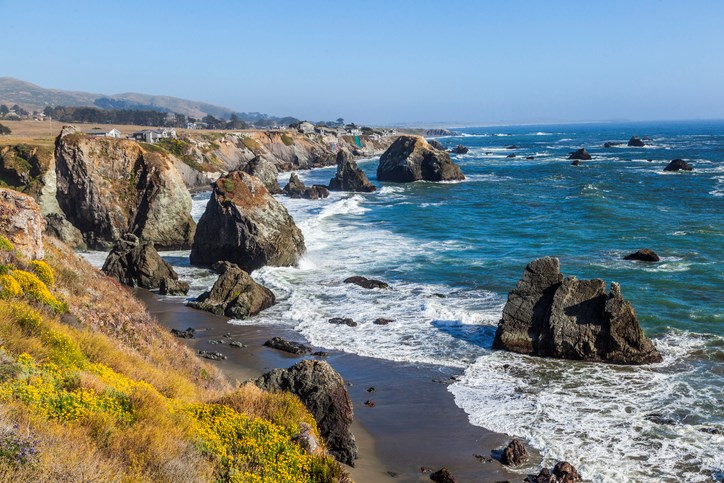 MANCHESTER BEACH/MENDOCINO COAST, CALIFORNIA
From your campsite at Manchester Beach / Mendocino Coast KOA Journey, walk through Manchester State Park's wildflower filled grasslands to reach its 5-mile long stretch of sandy beach. Discover wave sculpted driftwood and vast Northern California ocean views. Tour the nearby Point Arena Lighthouse that's been guiding sailors along the rocky shoreline since 1870. From the top of the lighthouse, spot migrating wales beyond treacherous coastal rocks. Explore unique beaches like Bowling Ball Beach where hug-width lumpy rocks line the shore and Fort Bragg's Glass Beach with bits of glittering antique glass.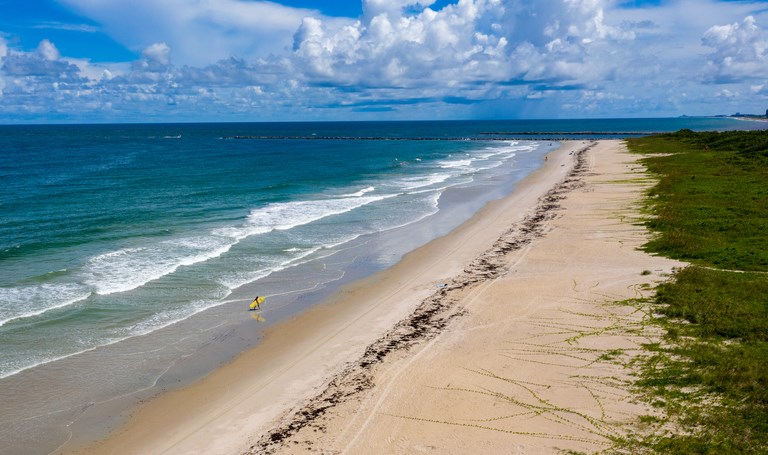 FORT PIERCE/PORT ST. LUCIE, FLORIDA
Explore the harbors, beaches, and coastlines around Fort Pierce / Port St. Lucie KOA in a variety of fun ways. Cast your line in the Atlantic Ocean on board a chartered fishing boat; trips originate from several nearby harbors. The lengthy Hutchinson Island, filled with sandy beaches with warm lapping waves, can be explored via horseback. Find local marine life in the Indian River Lagoon with Dolphin Watch Boat Tours. Manatees, sea turtles and dolphins are often seen throughout the cruise visiting the lagoon's mangrove marshes and small islands.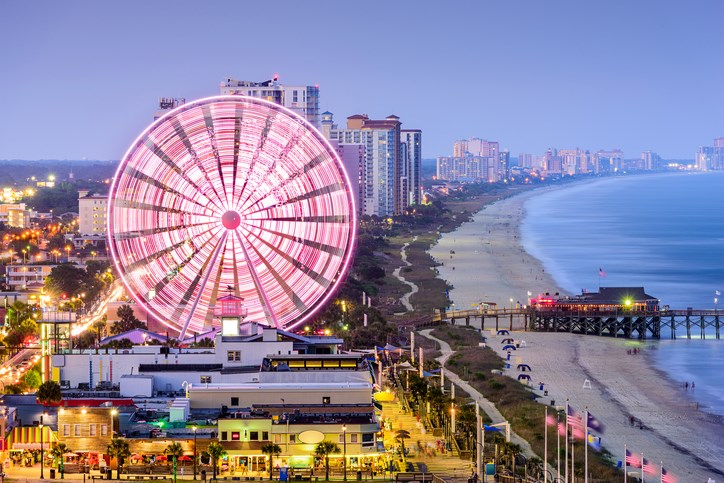 MYRTLE BEACH, SOUTH CAROLINA
Myrtle Beach KOA is just a half-mile from South Carolina's endless stretch of sandy beach, the perfect home base for nature lovers and entertainment seekers. If you're looking to spend some downtime walking amongst pristine coastal forest, conquering rolling dunes or combing for shells on undeveloped beach visit Myrtle Beach State Park. But, if an exciting carnival atmosphere is more your thing ride the 187-foot SkyWheel. From the tip-top of the observation wheel soaring views of twinkling resorts, boardwalk promenade and the powerful Atlantic Ocean are laid out below.
CAPE CHARLES/CHESAPEAKE BAY, VIRGINIA
Wade in Chesapeake Bay's warm sparkling waters just steps away from your Cape Charles / Chesapeake Bay KOA Resort. With private beaches for you and your dog, kayak and paddle board rentals, and waterfront restaurant, you don't need to leave this KOA resort to have a fun vacation. But if you do venture out, the surrounding Delmarva Peninsula is covered by 1,700 acres of coastal parkland. The nearby Eastern Shore of Virginia National Wildlife Refuge hosts migrating songbirds and monarch butterflies in the fall and woodpeckers, owls and rabbits all year long. Walk the refuge's trails to spot nature at home in salt marshes, coastal forests, and wetlands.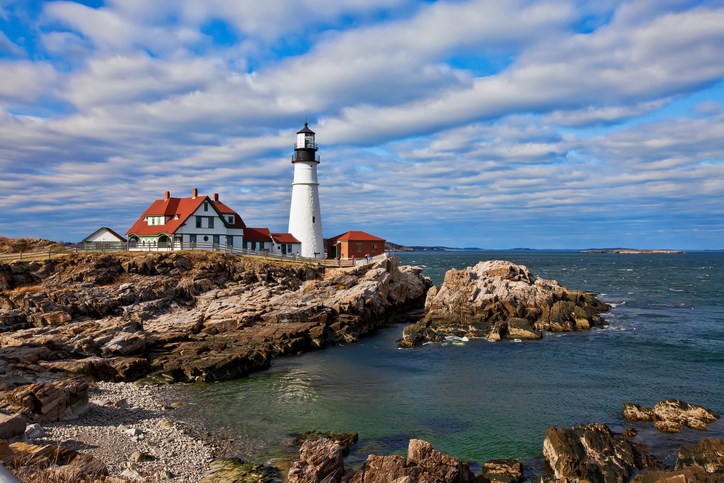 SACO/OLD ORCHARD BEACH, MAINE
Recharge amongst the pines and refreshing coastal Maine air at the Saco / Old Orchard Beach KOA Holiday. Vibrant vacation hot spot Saco Bay is just minutes from camp where you can ride soaring roller coasters with beachfront views at Palace Playland amusement park. After you've had your fill of rides walk out on Old Orchard Beach Pier to find shops and authentic Maine lobster rolls. Discover New England's military past at Fort Williams Park perched on Cape Elizabeth's rocky shore. Historic fort structures and Portland Head Lighthouse remain from colonial days. Tour the 1891 light keeper's house to learn about area history and the role lighthouses played.
Eva Barrows is a San Francisco Bay Area freelance writer. Eva writes about local places, people and events on her website www.evabarrows.com. She founded the online literary journal Imitation Fruit in 2007 and has enjoyed promoting fellow writers and artists ever since.
7/20 –
Lebanese National Sentenced to 42 Months in Prison for Illegally Exporting Drone Parts and Technology 07/20/2020 12:00 AM EDT
Assistant Attorney General for National Security John C. Demers and U.S. Attorney Erica H. MacDonald for the District of Minnesota today announced the sentencing of Usama Darwich Hamade, 55, to 42 months in prison, for conspiring to illegally export goods and technology in violation of the International Emergency Economic Powers Act (IEEPA), the Export Administration Regulations, the Arms Export Control Act, and the International Traffic in Arms Regulations. The sentence was handed down by Chief Judge John R. Tunheim in U.S. District Court in Minneapolis, Minn.
Former Acting Administrator of the Drug Enforcement Administration Uttam Dhillon New Interpol Washington Director 07/20/2020 12:00 AM EDT
Attorney General William P. Barr announced today Uttam Dhillon will become INTERPOL Washington Director after Wayne Salzgaber returns to the U.S. Department of Homeland Security following his over two-year detail serving as INTERPOL Washington Director, effective August 1.
Statement by Attorney General William P. Barr on the Killing of Judge Salas' Son and the Shooting of Her Husband 07/20/2020 12:00 AM EDT
---
---
---
---
---
MAA & TRIPODS Advanced Workshop in Data Science for Mathematical Sciences Faculty
Jul 20 – 24
---
75 years on the endless frontier: a vision for the future rooted in the past75 years ago, the White House made public Vannevar Bush's vision for American prosperity that was based in government support for fundamental research. Today Sethuraman Panchanathan, 15th Director of the National Science Foundation, shares his vision for keeping Bush's legacy alive at NSF. Continue Reading
INCLUDES: Making a collective impact to broaden participation in STEMSylvia James, Deputy Assistant Director for the National Science Foundation's Education and Human Resources Directorate, highlights efforts to improve equity in STEM through the NSF INCLUDES initiative: In 1983, fresh out of college with a bachelor's degree in biology, my first job focused on science education, which enabled me to address the issue of limited access for groups historically underrepresented in science. STEM participation rates for women, African Americans, Native Americans and Latinos were much lower than I expected. Unfortunately, 40 years later, work still needs to be done to make science inclusive.Continue Reading
---
BOOZ / ALLEN / HAMILTON
Today's remarkable technological improvements are revolutionizing connected medical devices. At Booz Allen, our people develop and implement cybersecurity strategies that provide healthcare professionals with the security and freedom to create the next life-saving, game-changing breakthrough.
Learn how the healthcare community can build and maintain resilient, connected ecosystems by watching our recent webinar on medical device cybersecurity.
You'll Learn:
How connected medical technology requires more collaboration between manufacturers and health professionals.
What needs to be done to defend cybersecurity threats.
How to secure tomorrow's connected medical devices while still addressing today's urgent needs.
---
---
New social contract needed to combat 'inequality pandemic': Guterres
As the coronavirus outbreak continues to rage around the world, the UN chief urged everyone on Monday to take up a new social contract to combat the "inequality pandemic", at a UN event marking the weekend's observance of Nelson Mandela Day.
7/21 –
Assistant Attorney General John C. Demers Remarks for Press Conference on United States V Li, Et Al. (EDWA) 07/21/2020 12:00 AM EDT
Today, the Justice Department unsealed charges in a significant national security cyber matter. The U.S. Attorney's Office for the Eastern District of Washington (EDWA) and the National Security Division (NSD) have charged two Chinese hackers working with the Chinese Ministry of State Security (MSS), including the Guangdong State Security Department (GSSD) of the MSS, with a sweeping global computer intrusion campaign. In making this announcement, I'm joined here by Dave Bowdich, Deputy Director of the FBI, Bill Hyslop, United States Attorney for the Eastern District of Washington, and Raymond Duda, Special Agent in Charge of the FBI's Seattle Field Division.
Two Chinese Hackers Working with the Ministry of State Security Charged with Global Computer Intrusion Campaign Targeting Intellectual Property and Confidential Business Information, Including COVID-19 Research 07/21/2020 12:00 AM EDT
A federal grand jury in Spokane, Washington, returned an indictment earlier this month charging two hackers, both nationals and residents of the People's Republic of China (China), with hacking into the computer systems of hundreds of victim companies, governments, non-governmental organizations, and individual dissidents, clergy, and democratic and human rights activists in the United States and abroad, including Hong Kong and China. The defendants in some instances acted for their own personal financial gain, and in others for the benefit of the MSS or other Chinese government agencies. The hackers stole terabytes of data which comprised a sophisticated and prolific threat to U.S. networks.
---
---
---
---
Join NY ReLeaf and the Natural Areas Conservancy (NAC) for a webinar at 10 a.m. that will highlight cutting-edge environmental research in the urban forestry field.
NAC's Justin Bowers will discuss recent research that created a detailed picture of the composition and condition of New York City's forests and wetlands. The study collected ecological data in more than 1,000 plots throughout the city and has contributed significantly to the Forest Management Framework, a guiding document for forest restoration and conservation in New York City over the next 25 years.
The webinar is free, but you must pre-register. We hope you can join us! Details and registration link are below.
Title: An Overview of the Ecological Assessment of New York City's Natural Areas, and Research Stemming from It
Presenter: Justin Bowers, Project Manager for the Natural Areas Conservancy
Time: 10 a.m.
Registration
Photo provided by the Natural Areas Conservancy
---
US CENSUS BUREAU – CENSUS ACADEMY
---
The VA, and a broad coalition of partners including HHS, will be hosting a virtual Q&A chat at 3pm ET to help bring resources to veterans' families, spouses, kids, caregivers, and survivors.
More than twenty experts will be on hand to answer your questions, including:
Dayna Cooper, Director, Home & Community Based Programs, VHA Geriatric Services
Lisa Pape, Deputy Chief PCS Officer, VHA Caregiver Support
LtCol Brad Lanto, Director, Field Operations, VHA Mental Health and Suicide Prevention
RDML Ann Duff, Director, VA Office of Survivor Assistance
The Honorable Cheryl Mason, Chairman of the Board of Veterans' Appeals
Charmain Bogue, Executive Director of VA Education Service at VBA
Lori Gerhard, Director, Office of Interagency Innovation, U.S. Administration for Community Living (HHS)
SGT Bryce Carpenter, Ph.D., Manager, Veterans Legacy Program, National Cemetery Administration (NCA)
SGT Jordan Ketner, Lead Outreach Specialist, Veterans Benefits Administration, Benefits Assistance Service
PO2 Joe Lattimer, Office of Outreach and Stakeholder Engagement, VBA
MAJ Eva Weatherley, Training Consultant, Veterans Benefits Administration, Compensation Service
Jessica Schiefer, VHA Communications Officer, Vet Centers rep
Caitlin Thompson, VP, Community Partnerships at Cohen Veterans Network
Deirdre Armstrong, Director, Community Partnerships, Bob Woodruff Foundation
Melissa Comeau, Director, American Red Cross Military and Veteran Caregiver Network
Alexandra Drane, Co-Founder & CEO at ARCHANGELS
Dr. Jennifer O., DrPH Executive Director Rosalynn Carter Institute for Caregiving
Maj Bonnie Carroll, President and Founder, TAPS
COL Brynt Parmeter, Senior Director Military Programs at Walmart
Coleton Whitaker, Program Manager at Elizabeth Dole Foundation
Jeanette Gilles, Deputy Director of Community Integration at Americas Warrior Partnership
Kristy Kaufmann, Co-Founder & Executive Director at Code of Support Foundation
---
---
Condé Nast Spotlight
TEEN VOGUESwapping Police for Social Workers Could Still Lead to Locking Up Mentally Ill People
ALLURE11 Hair, Makeup, and Nail Brands That Offer Virtual Try-On
"Try before you buy" has a whole new meaning in 2020.
GLAMOURApple Just Announced Its Plan to Be Carbon Neutral by 2030
Lisa Jackson, VP of Environment, Policy, and Social Initiatives is leading the efforts.
GQThe 10 Biggest Fits of the Week
GQ-approved kits from every red carpet, airport arrival, and coffee run home across the globe.
SELF30 Refreshing Mocktail Recipes That Make Skipping Booze Easy
WIREDIt's Time to Defund Social Media
THE NEW YORKERJoin Me in My Blissful Seven-Day Yoga Challenge for Unsettling Times
Spotlight: Racism in America
VANITY FAIRConservative Media Seizes on Portland-Is-Burning Narrative
GLAMOURJoy Reid, on Making History: 'I'm Proud to Carry With Me the Ghosts of the Black Women Who Were Just as Smart as Any Man'
THE NEW YORKERChance the Rapper's Art and Activism
VOGUEAt the Portland Protests, This Is What John Lewis Meant by 'Causing Good Trouble'
Spotlight: The Latest on The Coronavirus
ARCHITECTURAL DIGESTHow the CARES Act Could Help You Buy Your First Home
TEEN VOGUEThese Teachers Say Reopening Schools Is Unsafe and Unrealistic
VOGUELatest Results From Oxford Trial Raise Hopes for a Coronavirus Vaccine
GQHow Drakeo the Ruler Made One of the Albums of the Year From Prison
---
---
7/22 –
Attorney General William P. Barr Joins President Donald J. Trump to Announce Expansion of Operation Legend 07/22/2020 12:00 AM EDT
Irish National Sentenced to Prison for Trafficking in Rhinoceros Horns 07/22/2020 12:00 AM EDT
An Irish national was sentenced in federal court in Waco, Texas, today to 12 months in prison for conspiracy to violate the Lacey Act in relation to illegal rhinoceros horn trafficking, announced Assistant Attorney General Jeffrey Bossert Clark of the Environment and Natural Resources Division of the Department of Justice.
Attorney General William P. Barr Delivers Remarks During the Operation Legend Expansion Announcement 07/22/2020 12:00 AM EDT
Wife of U.S. Army Soldier Sentenced to Prison for Obstruction of Justice 07/22/2020 12:00 AM EDT
The wife of a U.S. Army soldier was sentenced today to three years in prison, to be followed by one year of supervised release, the maximum statutory sentenced allowed under the law for obstruction of justice, Acting Assistant Attorney General Brian Rabbitt of the Justice Department's Criminal Division and U.S. Attorney Robert Higdon Jr. of the Eastern District of North Carolina announced.
---
---
---
---
Cybersecurity for Life Sciences Labs Webinar
12-1 pm EDT
As improvements to collaborative and cloud technologies catalyze a revolution of scientific discovery, cybersecurity is a keystone of this nascent scientific revolution. Hear leaders discuss the current and future state of cybersecurity in life science laboratories and research centers around the world.
---
US CENSUS BUREAU – CENSUS ACADEMY
---
Dignity and Belonging in a Digitally Connected World
4:00 p.m. – 5:00 p.m. ET
Presenter:
Jutta Treviranus, PhD, Ontario College of Art and Design University
The pandemic has significantly disrupted the "normal" state of our society. It has revealed the fault lines in our social systems and our conventional worldview. People with cognitive challenges have been among the most vulnerable to the negative consequences that also hurt our society as a whole. This disruption also presents an opportunity to change the collective mindset and find a more inclusive "normal". This webinar will explore the opportunities presented to recalibrate our values, change our approaches to design, policy, education, work and how we build communities.
---
---
---
7/23 –
President's Commission on Law Enforcement and the Administration of Justice Concludes with Final Hearings on Respect for Law Enforcement and Rule of Law 07/23/2020 12:00 AM EDT

Justice Department Alleges Excessive Force in Alabama's Prisons for Men Violates the Constitution 07/23/2020 12:00 AM EDT
The Department of Justice's Civil Rights Division and the U.S. Attorney's Offices for the Northern, Middle, and Southern Districts of Alabama today concluded that there is reasonable cause to believe that the conditions at Alabama's prisons for men violate the Eighth Amendment of the Constitution. Specifically, the department concluded that there is reasonable cause to believe that prisoners are subjected to excessive force at the hands of prison staff.
Sixth Pharmaceutical Company Charged In Ongoing Criminal Antitrust Investigation 07/23/2020 12:00 AM EDT
Taro Pharmaceuticals U.S.A., Inc. (Taro U.S.A.) has been charged for conspiring to fix prices, allocate customers, and rig bids for generic drugs, the Department of Justice announced today.
Washington Tech Executive Charged with COVID-Relief Fraud and Money Laundering 07/23/2020 12:00 AM EDT
A Washington tech executive was taken into custody today and charged with fraudulently seeking over $5.5 million in Paycheck Protection Program (PPP) loans and laundering the proceeds, announced Acting Assistant Attorney General Brian C. Rabbitt at of the Justice Department's Criminal Division and U.S. Attorney Brian T. Moran of the U.S. Attorney's Office for the Western District of Washington.
Department Of Justice Issues Business Review Letter To Monoclonal Antibody Manufacturers To Expedite And Increase The Production Of Covid-19 Mab Treatments 07/23/2020 12:00 AM EDT
The United States Department of Justice announced today that it will not challenge proposed efforts by Eli Lilly and Company, AbCellera Biologics, Amgen, AstraZeneca, Genentech, and GlaxoSmithKline (together, the Requesting Parties) to share information about manufacturing facilities and other information that could enable them to expedite the production of monoclonal antibody treatments that are determined to be safe and effective to treat COVID-19.
United States Files Complaint to Forfeit More Than $2.37 Million From Companies Accused of Laundering Funds to Benefit Sanctioned North Korean Entities 07/23/2020 12:00 AM EDT
The United States has filed a complaint to forfeit $2,372,793, announced the Department of Justice. The complaint alleges that four companies laundered United States dollars on behalf of sanctioned North Korean banks. According to the complaint, the North Korean banks used these laundered funds as part of a scheme to procure goods for the North Korean regime, as well as to illegally access the U.S. financial market.
President's Commission on Law Enforcement and the Administration of Justice Concludes with Final Hearings on Respect for Law Enforcement and Rule of Law 07/23/2020 12:00 AM EDT
Forsyth Man Sentenced for Attempted Attack on the White House 07/23/2020 12:00 AM EDT
Hasher Jallal Taheb, 23, of Cumming, Georiga, has been sentenced to 15 years in prison for attempting an attack upon the White House. Taheb also planned attacks on the Statue of Liberty, Washington Monument, Lincoln Memorial, and a synagogue
---
---
---
---
deals with the provision of essential nutrients in food that are necessary to support human life and health. Poor nutrition is a chronic problem often linked to poverty, food security or a poor understanding of nutrition and dietary practices. Malnutrition and its consequences are large contributors to deaths and disabilities worldwide. Good nutrition is necessary for children to grow physically, and for normal human biological development.
Overview
The human body contains chemical compounds such as water, carbohydrates, amino acids (found in proteins), fatty acids (found in lipids), and nucleic acids (DNA and RNA). These compounds are composed of elements such as carbon, hydrogen, oxygen, nitrogen, and phosphorus. Any study done to determine nutritional status must take into account the state of the body before and after experiments, as well as the chemical composition of the whole diet and of all the materials excreted and eliminated from the body (including urine and feces).
Nutrients
Main article: Nutrient
The seven major classes of nutrients are carbohydrates, fats, fiber, minerals, proteins, vitamins, and water. Nutrients can be grouped as either macronutrients or micronutrients (needed in small quantities). Carbohydrates, fats, and proteins are macronutrients, and provide energy. Water and fiber are macronutrients but do not provide energy. The micronutrients are minerals and vitamins.
The macronutrients (excluding fiber and water) provide structural material (amino acids from which proteins are built, and lipids from which cell membranes and some signaling molecules are built), and energy. Some of the structural material can also be used to generate energy internally, and in either case it is measured in Joules or kilocalories (often called "Calories" and written with a capital 'C' to distinguish them from little 'c' calories). Carbohydrates and proteins provide 17 kJ approximately (4 kcal) of energy per gram, while fats provide 37 kJ (9 kcal) per gram, though the net energy from either depends on such factors as absorption and digestive effort, which vary substantially from instance to instance.
Vitamins, minerals, fiber, and water do not provide energy, but are required for other reasons. A third class of dietary material, fiber (i.e., nondigestible material such as cellulose), seems also to be required for both mechanical and biochemical reasons, though the exact reasons remain unclear. For all age groups, males on average need to consume higher amounts of macronutrients than females. In general, intakes increase with age until the second or third decade of life.
Some nutrients can be stored – the fat-soluble vitamins – while others are required more or less continuously. Poor health can be caused by a lack of required nutrients, or for some vitamins and minerals, too much of a required nutrient. Essential nutrients cannot be synthesized by the body, and must be obtained from food.
Molecules of carbohydrates and fats consist of carbon, hydrogen, and oxygen atoms. Carbohydrates range from simple monosaccharides (glucose, fructose, galactose) to complex polysaccharides (starch). Fats are triglycerides, made of assorted fatty acid monomers bound to a glycerol backbone. Some fatty acids, but not all, are essential in the diet: they cannot be synthesized in the body. Protein molecules contain nitrogen atoms in addition to carbon, oxygen, and hydrogen. The fundamental components of protein are nitrogen-containing amino acids, some of which are essential in the sense that humans cannot make them internally. Some of the amino acids are convertible (with the expenditure of energy) to glucose and can be used for energy production just as ordinary glucose, in a process known as gluconeogenesis. By breaking down existing protein, some glucose can be produced internally; the remaining amino acids are discarded, primarily as urea in urine. This occurs naturally when atrophy takes place, or during periods of starvation.
The list of nutrients that people are known to require is, in the words of Marion Nestle, "almost certainly incomplete".
---
---
New ECOSOC President outlines focus on pandemic, SDGs and climate action
7/24 –
---
California Man Charged with Unlawfully Importing Mosaic 07/24/2020 12:00 AM EDT
A California man was charged today with one count of unlawfully affecting the entry of goods into the United States upon false classification as to quality and value.
Statement of Civil Rights Division Assistant Attorney General Eric Dreiband on the 30th Anniversary of the Americans with Disabilities Act 07/24/2020 12:00 AM EDT
Assistant Attorney General for the Civil Rights Division Eric Dreiband released the following statement on the 30th anniversary of the Americans with Disabilities Act (ADA):
Six Former NFL Players Charged in Superseding Indictment Alleging Nationwide Fraud on Health Care Benefit Program for Retired NFL Players 07/24/2020 12:00 AM EDT
Six former National Football League (NFL) players have been charged in a superseding indictment in the Eastern District of Kentucky for their alleged roles in a nationwide fraud on a health care benefit program for retired NFL players.
Supplier to Puerto Rican Aquarium Business Pleads Guilty to Two Lacey Act Felonies for Illicit Trafficking of Protected Reef Creatures 07/24/2020 12:00 AM EDT
A resident of Juncos, Puerto Rico, pleaded guilty today to two felony violations of the Lacey Act for collecting, falsely labeling, and shipping protected marine invertebrate species as part of an effort to subvert Puerto Rican law designed to protect corals and other reef species, the Department of Justice announced.
Owners of Philadelphia Cheesesteak Restaurant Indicted for Tax Evasion 07/24/2020 12:00 AM EDT
A federal grand jury in Philadelphia returned an indictment that was unsealed today, charging the owners of a popular cheesesteak restaurant with conspiracy to defraud the IRS, tax evasion, and aiding and assisting in filing false tax returns, announced Principal Deputy Assistant Attorney General Richard E. Zuckerman of the Justice Department's Tax Division and U.S. Attorney William M. McSwain for the Eastern District of Pennsylvania.
Indivior Solutions Pleads Guilty To Felony Charge And Indivior Entities Agree To Pay $600 Million To Resolve Criminal And Civil Investigations As Part Of DOJ's Largest Opioid Resolution 07/24/2020 12:00 AM EDT
Indivior Solutions today pleaded guilty to a one-count felony information and, together with its parent companies Indivior Inc. and Indivior plc, agreed to pay a total of $600 million to resolve criminal and civil liability associated with the marketing of the opioid-addiction-treatment drug Suboxone. Together with a $1.4 billion resolution with Indivior's former parent, Reckitt Benckiser Group PLC (RB Group), announced in 2019, and a plea agreement with Indivior plc's former CEO, Shaun Thaxter, announced last month, the total resolution relating to the marketing of Suboxone is more than $2 billion—the largest-ever resolution in a case brought by the Department of Justice involving an opioid drug.
Former CEO and Founder of Technology Company Charged in Investment Fraud Scheme 07/24/2020 12:00 AM EDT
The CEO and co-founder of Trustify Inc. (Trustify), a privately-held technology company founded in 2015 and based in Arlington, Virginia, was charged in an indictment unsealed today for his alleged role in a fraud scheme resulting in millions of dollars of losses to investors.
Singaporean National Pleads Guilty to Acting in the United States as an Illegal Agent of Chinese Intelligence 07/24/2020 12:00 AM EDT
Jun Wei Yeo, also known as Dickson Yeo, entered a plea of guilty today to one count of acting within the United States as an illegal agent of a foreign power without first notifying the Attorney General, in violation of 18 U.S.C. § 951. Yeo's plea was entered via videoconference before the Honorable Tanya S. Chutkan in the U.S. District Court for the District of Columbia.
Antitrust Division Announces Agenda For Workshop On Competition In The Licensing Of Public Performance Rights In The Music Industry 07/24/2020 12:00 AM EDT
The Department of Justice has released a final agenda for the Antitrust Division's July 28-29 public workshop on competition in the licensing of public performance rights in the music industry. The workshop will provide a venue for industry stakeholders to further weigh in on the American Society of Composers, Authors, and Publishers (ASCAP) and Broadcast Music, Inc. (BMI) consent decrees and their implications for antitrust law enforcement and policy as music distribution continues to evolve through technological innovation.
Arizona Woman Arrested for Attempting to Provide Material Support to Al Qaeda 07/24/2020 12:00 AM EDT
John C. Demers, Assistant Attorney General for National Security, Michael Bailey, the U.S. Attorney for the District of Arizona, Jill Sanborn, Assistant Director of the FBI's Counterterrorism Division, and Sean Kaul, Special Agent in Charge of the FBI Phoenix Field Office, announced that on July 22, 2020, Jill Marie Jones was arrested for attempting to provide material support to al Qaeda, a designated foreign terrorist organization.
---
---
---
---
---
The body of civil rights icon and longtime congressman John Lewis will lie in state at the U.S. Capitol next week. The public viewing will take place outdoors and attendees will be required to wear masks while waiting in line to pay tribute. Lewis' family has requested that people pay their respects online using the hashtags #BelovedCommunity and #HumanDignity.
---
What's New with CO2
We all know that clean air is essential, but how much do you really know about the air you breathe? Our air is made up of 21% oxygen, 78% nitrogen, and 1% other stuff. While it may seem insignificant, that 1% "other stuff" can make a big difference in the quality of our air and our planet's health. Take carbon dioxide (CO2), which accounts for 0.04% of the air we breathe. CO2 is good for some things, like plants to complete photosynthesis, but too much of it is bad news for our climate.
CO2 is a greenhouse gas that traps the sun's warmth close to the earth's surface in a process called the Greenhouse Gas Effect. Greenhouse gases in our upper atmosphere work like blankets, keeping the earth at a cozy temperature. Everyday activities that produce CO2, such as burning fossil fuels in cars and making power, add too many blankets making the earth warmer and contributing to climate change. Last year, we surpassed 408 parts per million of CO2 in our atmosphere – more than we have had in the last 800,000 years! This increase in CO2 has caused the earth to warm by 1⁰F and triggered changes in our climate, such as stronger storms, sea-level rise and severe droughts, to name just a few.
New York State uses a permit system to reduce air pollution emissions, including CO2, from sources like factories and power plants. The permits require industries to limit their emissions, which are monitored by DEC. These efforts are a part of NYS' ambitious goal to reduce greenhouse gas emissions by 85% from 1990 levels by 2050. While DEC's emission standards are set for industries and transportation, you can also reduce CO2 emissions at home. Carpooling, using public transit or biking to work decreases your fossil fuel use and greenhouse gas emissions. Conserve energy at home by turning off the lights and AC or switch to clean energy, such as solar, to reduce your fossil fuel footprint. For the sake of our air and climate, take steps in the right direction to lower CO2 emissions in your daily life. No matter how small the individual actions may seem, they add up to big changes when everyone does their part.
Graph Caption: CO2 emissions from fossil fuels are a natural part of the carbon cycle, but natural processes happen over a very long period of time. When fossil fuels are burned every day in our cars and to make energy, we release that carbon all at once, accelerating the carbon cycle by thousands of years. This results in excess CO2 in our atmosphere and a stronger greenhouse gas effect.
Graph Source: NOAA Climate Resources
What Are Air Toxics?
Air toxics are pollutants that are known or suspected to cause cancer or other serious health effects. Breathing in toxic air pollutants may increase your chances of experiencing health problems, such as reproductive and birth defects, worsening asthma and poor cardiovascular health, and they can harm the environment.
One of DEC's goals is to keep health risks to a very low level for air toxics. DEC does this by setting health-based air concentration guideline values, which are used to assess air pollution sources during the permitting process and evaluate the results of ambient air monitoring studies. Since there are no federal ambient standards for air toxics like there are for the six criteria pollutants, DEC establishes its own short-term and long-term ambient air guideline levels. These ambient air levels represent a low health risk, meaning it is unlikely that people breathing in these low amounts would experience health effects.
Air toxics are released by everyday actions like driving cars and heating homes, as well as from commercial businesses and industry. Because these sources are very common, air toxics are found everywhere in NYS. Air toxic examples include benzene (found in gasoline) and perchloroethylene (dry cleaning solvent). To learn more about how DEC controls air toxics, visit our website.
---
---
La Jolla International Fashion Film Festival is the First International Fashion Film Festival founded in North America.

All events take place in and around La Jolla's pristine coastline, parks, bays and famous Prospect Avenue, offering attendees a world-class seaside resort experience.
LA JOLLA INTERNATIONAL FASHION FILM FESTIVAL
July 24-25, 2020 (Cancelled due to COVID-19)
CONTACT INFO
(619) 889-3238
submissions@ljifff.com
---
Children in Nigeria and surrounding countries, continuing to endure 'horrendous violations'
7/25 –
---
---
---
---
---
7/26 –
Anniversary of Americans With Disabilities Act:
---
PROFILE AMERICA FACTS FOR FEATURES: CB20-FF.06
On July 26, 1990, President George H.W. Bush signed into law the Americans with Disabilities Act, which prohibits discrimination against people with disabilities in employment, transportation, public accommodations, commercial facilities, telecommunications, and state and local government services.
This Facts for Features provides a demographic snapshot of the U.S. population with a disability and examines various services available to them. The statistics come from various U.S. Census Bureau censuses and surveys, covering different periods of time.
The following facts are possible thanks to responses to the Census Bureau's surveys. We appreciate the public's cooperation as we continuously measure America's people, places and economy.
Did You Know?
The total civilian noninstitutionalized population with a disability in the United States in 2018.
Source: 2018 American Community Survey
The percentage of the civilian noninstitutionalized population in West Virginia in 2018 with a disability — the highest rate of any state in the nation. Utah, at 9.6%, had the lowest rate.
Source: 2018 American Community Survey
The total civilian noninstitutionalized population ages 18 to 64 employed with a disability in 2018.
Source: 2018 American Community Survey
Median earnings in the past 12 months (in 2018 inflation adjusted dollars) of the civilian noninstitutionalized population age 16 and over with earnings and a disability in 2018.
Source: 2018 American Community Survey
More on Disability
More Stats
See a detailed profile on the population with a disability from the 2018 American Community Survey. Statistics include:
Sex.
Hearing difficulty by age.
Vision difficulty by age.
Cognitive difficulty by age.
Ambulatory difficulty by age.
Self-care difficulty by age.
Independent living difficulty by age.
Related News Products
Past Facts for Features
Blogs
Graphics
Related Info
---
7/27 –
---

The Reinventing Quality 2020 Planning Committee is pleased to announce the "Reinventing Quality Goes Virtual" event, to be held July 27 – 30, 2020.
This free event, consisting of 10 sessions held throughout the week, will feature several on-demand and live sessions on a range of timely topics, including:
A film screening and panel discussion of Invaluable: The Unrecognized Profession of Direct Support Workforce
A presentation and panel discussion with Projects of National Significance grantees
Sessions on federal and state initiatives, supporting families, quality improvement, and more!
---
Summer Graduate School: Introduction to water waves
Jul 27 – Aug 7
7/28 –
---
7/29 –
7/30 –
7/31 –
POP UP – Agritech Expo
AUGUST😁
---
8/3 –
Automated production of Braille textbooks
Aug 3 – Aug 7
8/11 –
BOOZ / ALLEN / HAMILTON
This virtual event features directed energy experts and military thought leaders.
⬆WEBINAR⬇
DIRECTED ENERGY SERIES VIRTUAL EVENT 2
Applying Modular Open Systems Architecture to Directed Energy Weapons
Congress, the Office of the Secretary of Defense and the service leads have made it clear that Modular Open Systems Architecture (MOSA) is a warfighting imperative for all weapons systems–and directed energy weapons are no exception. As the Office of the Under Secretary of Defense for Research and Engineering stands up an Open Systems Architecture working group for directed energy weapons, how can DoD realize the benefits of MOSA without adversely impacting the continued innovation from industry needed to support U.S. Defense Strategy?
Join us for a virtual event with key government and industry stakeholders as they discuss modularity, interfaces, architectures and systems as part of the open systems architecture plans and strategy for service directed energy weapons. Register Now

Virtual Event Details:
12:00 – 1:00 pm EDT
Registration is free
What You'll Learn:
How the Office of the Under Secretary of Defense for Research and Engineering is approaching the working group process for directed energy weapons open systems architectures, including timelines, objectives and outcomes
The important distinction between "standards" and "interface standardization" in MOSA for directed energy weapons
Perspectives from industry on how to avoid unintended negative consequences as we develop and implement directed energy weapons open systems architectures, particularly for high energy laser systems
Host:
Joshua Peters
Chief Technologist for Directed Energy, Booz Allen Hamilton
Guest Speakers:
Christopher Behre, Jr.
Designated Lead for DEW MOSA by the Assistant Director, Directed Energy, OUSD(R&E) and Technical Director, Surface Navy Laser Weapon System Portfolio, Naval Surface Warfare Center, Dahlgren Division
Jeff Barchers
Vice President and CTO, nLight | Nutronics
---
US CENSUS BUREAU – CENSUS ACADEMY
Exploring Census Data Webinar Series: New Businesses Statistics
---
8/12 –
8/13 –
8/14 –
8/15 –
8/16 –
8/17 –
8/18 –
Developing a Research Line of Inquiry
4:00 p.m. – 5:00 p.m. ET
Presenters:
Alice Bacherini, MA, University of Perugia (Italy)
Allison D'Aguilar, PhD, Virginia Commonwealth University
Jacqueline McGinley, PhD, LMSW, Binghamton University
Richard Chapman, University of Kansas
The Research Colloquium goes online! This year's Research Colloquium presenters will share a wide range of research inquiries, including Adaptive Behavior in Toddlers with Autism, the Health Communication Technology Needs, People with IDD in Community Residences, and Correlation between self-advocacy and self-determination. Please join us to learn their research findings and great work by the SECP members.
SEPTEMBER😁
9/1 –
Geometric and Modular Representation Theory
Sep 1 – Apr 30, 2021
---
9/15 –
DIRECTED ENERGY SERIES VIRTUAL EVENT 3
Directed Energy's Contribution in the Gray Zone
"Gray zone" challenges have been defined by the U.S. SOCOM as "competitive interactions… that fall between the traditional war and peace duality,"* going beyond normal international interactions yet falling short of overt military force. When a country is faced with the need to counter gray-zone operations, it is typically faced with military target ambiguity and the need to have a proportionate response. There is little margin for error – an unintended injury or casualty could dramatically escalate international tensions.
Non-kinetic weapons may provide a useful proportional alternative to our conventional kinetic capabilities. Join us for a conversation on the potential application of directed energy to some of the unique challenges presented by gray-zone scenarios.Register Now
Virtual Event Details:
12:00 – 1:00 pm EDT
Registration is free
What You'll Learn:
What are the parameters of gray-zone conflicts and what strategic opportunities do they present?
What are some specific examples of gray-zone conflicts?
What aspects of directed energy weapons make them well suited to addressing gray-zone conflicts?
Moderator:
Kris Osborn
Managing Editor, Warrior Maven, and Defense Editor, The National Review
Guest Speakers:
Col. Wendell B. Leimbach, Jr., USMC
Director, Joint Intermediate Force Capabilities Office
Dr. David Stoudt
Senior Executive Advisor and Engineering Fellow for Directed Energy, Booz Allen Hamilton
Directed Energy's Contribution in the Gray Zone
OCTOBER😁
---
10/26 –
October 26 – 30.
This virtual conference will be free to attend.
The seminars serve the NIH mission of providing education and training for the next generation of biomedical and behavioral scientist. NIH policy, grants management, review and program staff provide a broad array of expertise and encourage personal interaction between themselves and seminar participants. The seminars are appropriate for grants administrators, researchers new to NIH, and graduate students.
NOVEMBER😁
---
DECEMBER😁
---
JANUARY😁
FEBRUARY😁
MARCH😁
3/25
CONVENTION
International Convention of Psychological Science will be held in Brussels, Belgium, March 25–27, 2021. Learn more at psychologicalscience.org/conventions/icps.
APRIL😁
4/5
2021 Global Mental Health Research Without Borders Conference, April 5-6, 2021
The National Institute of Mental Health and Grand Challenges Canada are sponsoring the 11th Global Mental Health Research Conference on April 5-6, 2021, which will bring together researchers, innovators, and other stakeholders from around the globe. The conference will showcase findings from cutting-edge science and explore new opportunities for groundbreaking research.
Watch for the call for abstracts in August 2020.
Location: Natcher Conference Center, National Institutes of Health Campus, Bethesda, MD 20892, USA.
MAY😁
JUNE😁
JULY😁
AUGUST😁
SEPTEMBER😁
OCTOBER😁
NOVEMBER😁
DECEMBER😁
---
24/7/365
Contact
Events
Impact
---
---
"Critical feedback is much appreciated." ⬇⬇⬇