---
---
---
Free Course to begin your new journey
Computer ForensicsSchools and Partners:RITxCourse
Cyber Security Basics:
A Hands-on ApproachSchools and Partners:UC3MxCourse
CS50's Introduction to
Computer ScienceSchools and Partners:HarvardXCourse
Forensic Engineering:
Learning from FailuresSchools and Partners:DelftXCourse
Cybersecurity
CapstoneSchools and Partners:RITxCourse
CS50's AP® Computer
Science PrinciplesSchools and Partners:HarvardXCourse
---
---
From "Freedom Now!" to "Black Power"
EYES ON THE PRIZE
---
Emergency Preparedness
Emergency Response
---
---
Met Kids: Made for, with, and by kids.
---
Find your local WORLD Channel.
See what's streaming now: Race in America.

---
GET THE LATEST FROM NASA JPL
RELATED NASA SITES
NASA's Eyes Visualization Project
---
---
---
---
---
---
---
---
UN News Global perspective
---
---
---
UN News Global perspective
---
---
---
---
---
---
---
---
FYI
CDC: Prepare your health for the 2020 hurricane season
National Weather Service: Prepare for Hurricane Season 2021
Public Health Emergency Resources from the Dept. of Health and Human Services
Natural Disasters and Severe Weather
---
---
---
Bloomberg
The Covid Resilience Ranking
By Jinshan Hong, Rachel Chang and Kevin Varley
Covid Resilience Ranking
REOPENING PROGRESS COVID STATUS ⇣ QUALITY OF LIFE ⇣
Note: Latest data as of June 27, 2pm Hong Kong time. See more here.
---
---
edX – Strategic Account Management
Learn the sought-after skills required to effectively maintain, retain and grow existing enterprise partnerships and customers.
There is one session available:
Starts Jul 5
7,354 already enrolled!
This course is part of a Professional Certificate
Pl
Length: 6 Weeks
Effort: 4–6 hours per week
Price: FREE
Add a Verified Certificate for $149 USD
Institution: QueensX
Subject: Business & Management
Level: Introductory
Language: English
Video Transcript: English
Course Type: Self-paced on your time
About this course
Strategic Account Management will examine a major challenge of sales teams – how to maintain your customer relationships in a competitive marketplace and how to grow their business with you.
In this course you will learn the sales processes, frameworks and skill sets utilized by top sales organizations in managing channel partnerships with retailers and resellers. Further you will learn how to implement a sales strategy to meet customer needs and increase customer satisfaction. You will be challenged to demonstrate your account management skills covering the range from customer service, customer success and to key account management.
This course is all about preparing you as a strategic account manager to build newly formed client relationships into long-term accounts to meet long-term goals of both client and the organization.Collapse about this course
What you'll learn
Upon successful completion of this course, the student should be able to:
Appreciate the components of common channel partnerships and reseller agreements.
Develop an annual strategic plan for maintaining and growing business with a channel partner and reseller.
Understand the common reasons for relationship friction and the risk of churn.
Execute a framework for handling the most common issues that arise in a channel or reseller partnership.
Appreciate how sellers structure their organization to manage customer accounts
Compare and contrast the roles of customer service with customer success management with account management and key account management
Execute a framework for handing the most common issues that arise in strategic account management involving enterprise accounts.
---
---
---
---
Safely Reopening International Air Travel Using Data-Based Decisions
July 6, 2021
10:00 EDT / 15:00 BST / 16:00 CEST
Airlines, airports and the air transport industry are urging governments to make data-based decisions so that borders can be safely re-opened and international travel resumed—vital for economies, trade and tourism.
The air transport industry is expert in managing risk and has accumulated a wealth of scientific data about how COVID-19 transmission risk can be managed and significantly mitigated through decisions based on that data.
A panel of experts will discuss the issues, explain what needs to be done to re-open borders, and share the results of data-based modelling and analysis that Airbus and Boeing have each done to support the rationale for restoring international travel.
Moderated by Karen Walker, Editor-in-Chief, ATW
Panelists:
Nick Careen, Senior Vice President for Operations, Safety and Security, IATA
Lindsay Jones, Research & Technology Associate Technical Fellow, Boeing
Elisabeth Masset, Air Travel Health Assessment Leader, Airbus
---
---
OEMS And Suppliers: Resetting The Relationship
July 8, 2021
10:00 EDT / 15:00 BST / 16:00 CEST
The COVID-19 downturn and Boeing 737 MAX crisis have altered the dynamic between OEMs and their supply chains. As aerospace recovers, are brutal price squeezes on suppliers easing up? Do suppliers have more leverage? Will vertical integration of the supply base speed up or slow down as bankruptcies and consolidation wipe out many?
The answers may be surprising as the industry enters a new – but familiar – era of relationships. Supply chain guru Kevin Michaels joins Aviation Week editors to discuss what has changed – and what's next.
Moderated by Joe Anselmo, Editorial Director, Aviation Week Network
Panelists:
Jens Flottau, Executive Editor, Commercial Aviation, Aviation Week Network
Michael Bruno, Senior Business Editor, Aviation Week Network
Kevin Michaels, Principal, AeroDynamic Advisory
---
---
---
---
---
---
FIND YOUR Y!
In the U.S., the Y is comprised of YMCA of the USA, a national resource office, and more than 2,700 YMCAs with approximately 19,000 fulltime staff and 600,000 volunteers in 10,000 communities across the country. Find the nearest Y by searching below (Ex: Chicago, IL).GO
---
Seeing Some Cosmic X-Ray Emitters Might Be a Matter of Perspective
Jul 09, 2021
This illustration shows SS 433, a black hole or neutron star, as it pulls material away from its companion star. The stellar material forms a disk around SS 433, and some of the material is ejected into space in the form of two thin jets (pink) traveling in opposite directions away from SS 433. Credit: DESY/Science Communication Lab
Known as ultraluminous X-ray sources, the emitters are easy to spot when viewed straight on, but they might be hidden from view if they point even slightly away from Earth.
It's hard to miss a flashlight beam pointed straight at you. But that beam viewed from the side appears significantly dimmer. The same holds true for some cosmic objects: Like a flashlight, they radiate primarily in one direction, and they look dramatically different depending on whether the beam points away from Earth (and nearby space telescopes) or straight at it.
New data from NASA's NuSTAR space observatory indicates that this phenomenon holds true for some of the most prominent X-ray emitters in the local universe: ultraluminous X-ray sources, or ULXs. Most cosmic objects, including stars, radiate little X-ray light, particularly in the high-energy range seen by NuSTAR. ULXs, by contrast, are like X-ray lighthouses cutting through the darkness. To be considered a ULX, a source must have an X-ray luminosity that is about a million times brighter than the total light output of the Sun (at all wavelengths). ULXs are so bright, they can be seen millions of light-years away, in other galaxies.
The new study shows that the object known as SS 433, located in the Milky Way galaxy and only about 20,000 light-years from Earth, is a ULX, even though it appears to be about 1,000 times dimmer than the minimum threshold to be considered one.
This faintness is a trick of perspective, according to the study: The high-energy X-rays from SS 433 are initially confined within two cones of gas extending outward from opposite sides of the central object. These cones are similar to a mirrored bowl that surrounds a flashlight bulb: They corral the X-ray light from SS 433 into a narrow beam, until it escapes and is detected by NuSTAR. But because the cones are not pointing directly at Earth, NuSTAR can't see the object's full brightness.
This animation illustrates how SS 433 — which contains a bright light source surrounded by two bowl-shaped structures — tilts back and forth in its orbit. As with a flashlight, the light of SS 433 appears much dimmer when viewed from the side. Credit: NASA/JPL-Caltech…Learn more
---
---
DECOLONIZING MENTAL HEALTH:
BREAKING BARRIERS FOR ASIAN AMERICANS
The rise of anti-Asian hate crimes during the pandemic called attention to deficit in culturally competent mental health care for the Asian American community. Meet Linh An & Sharyn Luo, of the Chinese-American Family Alliance for Mental Health, who are breaking down barriers for a more inclusive system that moves beyond the binaries of Black and white to serve everyone.
Linh An, Executive Director of Chinese-American Family Alliance for Mental Health, calls for a just mental healthcare system that dismantles racism. The language of the American mental healthcare system is English and jargon-heavy, casting away people who don't speak the language. An believes this is a violent act of racism which denies immigrant communities the healthcare they deserve. Linh speaks first-hand of the barriers the AAPI community face.
Social worker Sharyn Luo is a volunteer with the Chinese-American Family Alliance for Mental Health. She and Linh An discuss the cultural stigmas that result in a reluctance to seek mental health treatment. In Asian communities, where the family is the core of all societal relations, a completely avoidable stigma pits the family against the healthcare system. A collective mental health pandemic can only be addressed through solutions that are social and familial.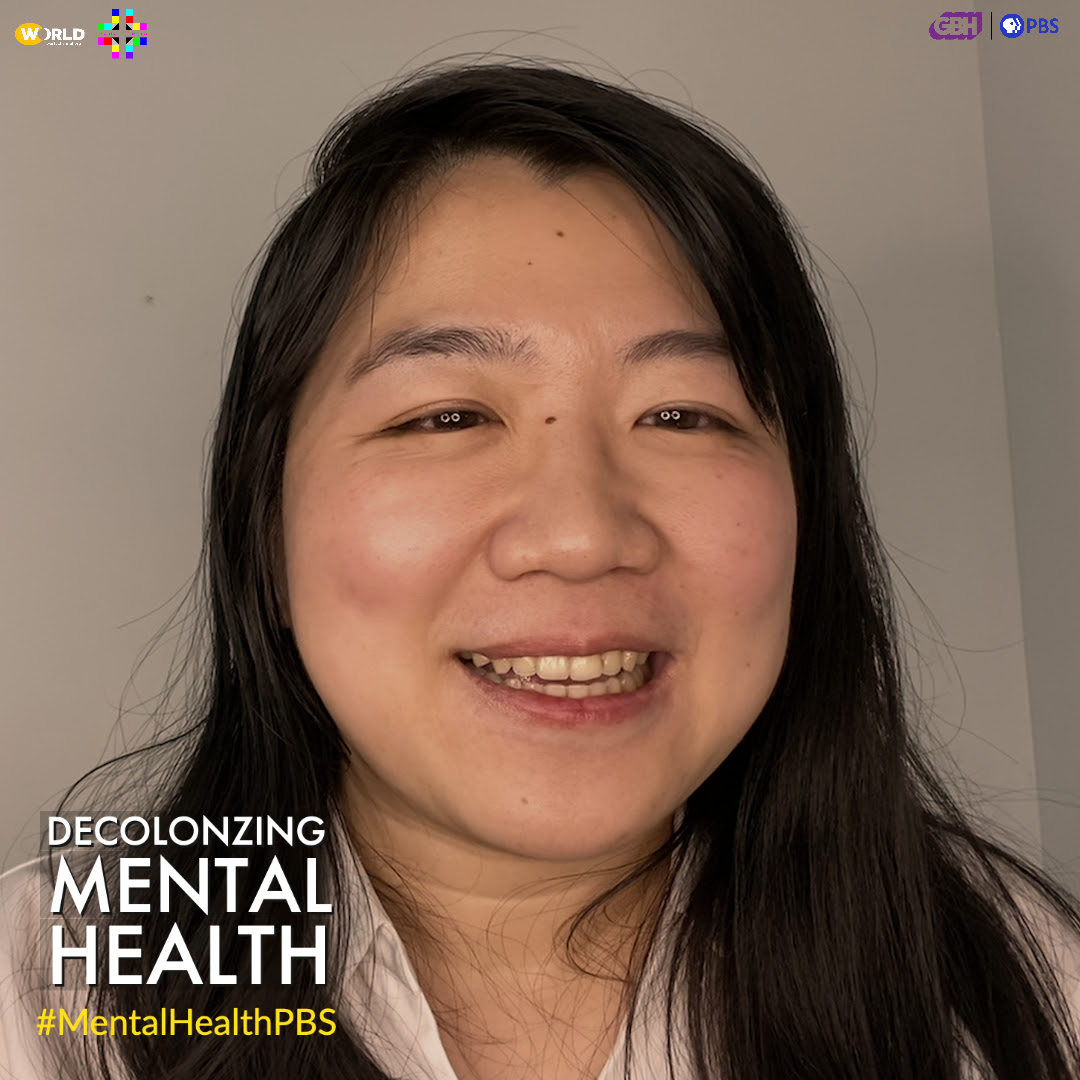 Kelvin Nguyen faced mental health stigma within his own culture, preventing him from seeking treatment. In college, Nguyen found the resources he needed. Now as Board President of VietCare, Kelvin educates and counsels others like him to overcome social taboos, discard shame, and seek mental healthcare. With the help of therapy, he is happy to be on this journey of self-realization while helping others.
At seven years old Paul Hoang escaped Vietnam in an open boat, enduring starvation, pirate attacks and fierce storms. A survivor of PTSD and depression, Paul is the Founder of Moving Forward Psychological Institute. He creates public TV programming around mental health in Vietnamese. Within a culture that has very little empathy for mental health survivors, Hoang is building a vocabulary of care and empathy.
Learn more about DECOLONIZING MENTAL HEALTH
and MYSTERIES OF MENTAL ILLNESS streaming now.
---
---
---
The Future of Work:
Preparing for disruption Schools and Partners:WBGxCourse
Industry 4.0: How to
Revolutionize your
BusinessSchools and Partners:HKPolyUxCourse
Work and Employment for
a Sustainable FutureSchools and Partners:SDGAcademyXCourse
Shaping Work of the
FutureSchools and Partners:MITxCourse
Nuclear Energy: Science,
Systems and SocietySchools and Partners:MITxCourse
Biomaterials and
Biofabrication: Design,
Engineering and Innovat…Schools and Partners:BayreuthXCourse
Strategic Management
CapstoneSchools and Partners:WhartonCourse
Hyperloop: Changing the
Future of TransportationSchools and Partners:DelftXCourse
The Future of Obamacare:
Repeal, Repair, or
Replace?Schools and Partners:MichiganXCourse
Leaders of LearningSchools and Partners:HarvardXCourse
Sustainable
Development: The
Post-Capitalist OrderSchools and Partners:SDGAcademyXCourse
Global Business in
PracticeSchools and Partners:GeorgetownXCourse
Industrial Policy in the
21st Century: The
Challenge for AfricaSchools and Partners:SDGAcademyXCourse
Medicine in the Digital
AgeSchools and Partners:RICExCourse
Electric
Cars: IntroductionSchools and Partners:DelftXCourse
Intellectual Property Law
and Policy: Part 2Schools and Partners:PennXCourse
Sustainable Tourism:
Rethinking the futureSchools and Partners:WageningenXCourse
Fintech: IoT and APIs in
the Financial IndustrySchools and Partners:UTAustinXCourse
The Business of Aging in
the Longevity EconomySchools and Partners:GeorgetownXCourse
Intellectual Property Law
and Policy: Part 1Schools and Partners:PennXCourse
Just Money: Banking as if
Society MatteredSchools and Partners:MITxCourse
Digital BiomaterialsSchools and Partners:HKUxCourse
Four Facets of
Contemporary Japanese
Architecture: CitySchools and Partners:UTokyoXCourse
The Story of Fake NewsSchools and Partners:DavidsonXCourse
The Analytics EdgeSchools and Partners:MITxCourse
Plant Based Diets: Food
for a Sustainable FutureSchools and Partners:WageningenXCourse
United States Health
PolicySchools and Partners:HarvardXCourse
Understanding Nuclear
EnergySchools and Partners:DelftXCourse
Europe Without Borders?Schools and Partners:HKUxCourse
Project MARCH: behind
the technology of robotic
exoskeletonsSchools and Partners:DelftXCourse
Library Advocacy
UnshushedSchools and Partners:University_of_TorontoXCourse
So You Want To Be A
Surgeon?Schools and Partners:HKUxCourse
(Re)Imagining Port Cities:
Understanding Space,
Society and CultureSchools and Partners:DelftXCourse
Embedded Systems
Essentials with Arm: Get
Practical with HardwareSchools and Partners:ArmEducationXCourse
Leading in the Digital AgeSchools and Partners:BUxCourseMedia LawSchools and Partners:NYUxCourse
Future Trends of Fashion
and Textiles
時尚之未來趨勢(時尚之未来…Schools and Partners:HKPolyUxCourse
The Immune System: New
Developments in
Research – Part 1Schools and Partners:OsakaUxCourse
Tourism and Climate
ChangeSchools and Partners:WageningenXCourse
Sustainable Food
Security: The value of
systems thinkingSchools and Partners:WageningenXCourse
Waste Management and
Critical Raw MaterialsSchools and Partners:DelftXCourse
Principles of Modeling,
Simulations, and Control
for Electric Energy Syst…Schools and Partners:MITxCourse
The Best Start in Life:
Early Childhood
Development for Sustai…Schools and Partners:SDGAcademyXCourse
5G Network EssentialsSchools and Partners:IMTxCourse
Masterpieces of World
LiteratureSchools and Partners:HarvardXCourse
Le forme di governo nel
mondoSchools and Partners:FedericaXCourse
Forms of government
around the worldSchools and Partners:FedericaXCourse
Railway Engineering: An
Integral ApproachSchools and Partners:DelftXCourse
---
"Citizen Engagement" Courses
We the People: Civic
Engagement in a
Constitutional Democra…Schools and Partners:HarvardXCourse
From Corporate Social
Responsibility to
Corporate Social Innova…Schools and Partners:BabsonXCourse
The Science Advisory
Toolbox for
Environmental Manage…Schools and Partners:UMCES, USMxCourse
Media Freedom and
Freedom of Expression in
AfricaSchools and Partners:WitsXCourse
Humanitarian Response
to Conflict and DisasterSchools and Partners:HarvardXCourse
---
---
---
---
Global perspective Human stories
Link between education and well-being never clearer, UN pushes for 'health-promoting' schools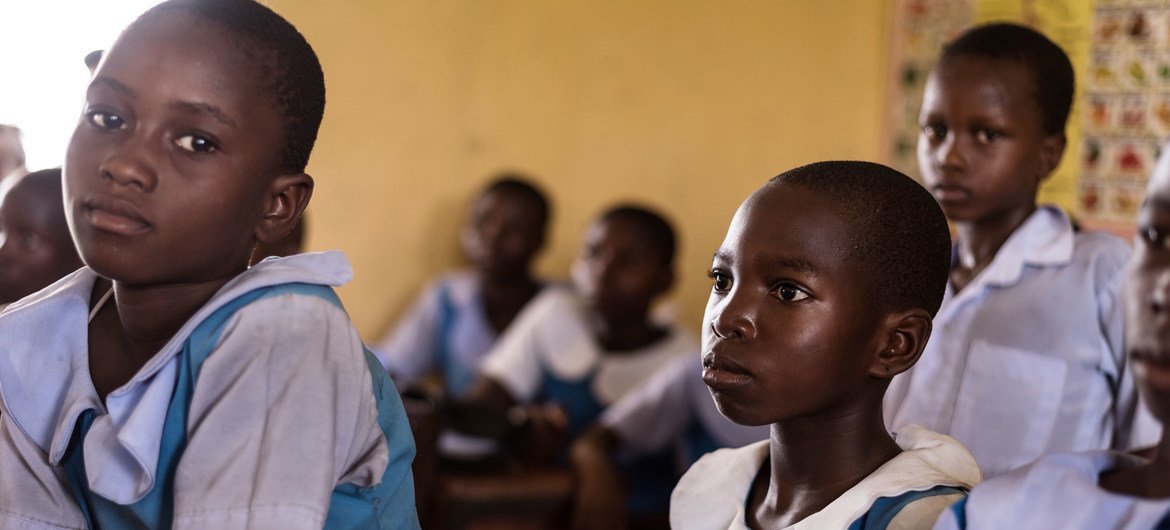 © UNICEF/Apochi OwoichoSchool children studying at Urie Primary School, Delta State, Nigeria.
With school closures triggered by COVID-19 disrupting both education and access to nutritious meals, two UN agencies on Tuesday launched new measures to help improve the well-being of 1.9 billion school-aged children and adolescents around the world.
There has been increased stress, anxiety and other mental health issues, while an estimated 365 million primary school students have gone without school meals, according to the World Health Organization (WHO) and the UN specialized agency handling education issues, UNESCO.
Based on a set of eight global benchmarks, Global Standards for Health-promoting Schools, calls for all classrooms to promote life skills, cognitive and socioemotional skills and healthy lifestyles for learners. 
"These newly launched global standards are designed to create schools that nurture education and health, and that equip students with the knowledge and skills for their future health and well-being, employability and life prospects", said WHO Director-General Tedros Adhanom Ghebreyesus. 
Linking schools and health
Clear evidence shows that comprehensive health and nutrition programmes in schools, have significant impacts among students. 
"Schools play a vital role in the well-being of students, families and their communities, and the link between education and health has never been more evident", Tedros added.
The new standards, which will be piloted in Botswana, Egypt, Ethiopia, Kenya and Paraguay, contribute to WHO's target of making one billion people healthier by 2023 and the global Education 2030 Agenda coordinated by UNESCO. 
"Education and health are interdependent basic human rights for all, at the core of any human right, and essential to social and economic development", said UNESCO Director General, Audrey Azouley. 
Making the case
School health and nutrition interventions in low-income areas where impediments such as parasitic worms or anemia are prevalent, can lead to 2.5 years of additional schooling, according to the UN agencies.
Moreover, malaria prevention interventions can result in a 62 per cent reduction in absenteeism; nutritious school meals upped enrolment rates by nine per cent, and attendance by eight per cent on average; and free screening and eyeglasses have raised the probability of students passing standardized reading and math tests by five per cent.
And promoting handwashing has cut gastrointestinal and respiratory illnesses between 21 and 61 per cent in low income countries, resulting in fewer absentees.
"A school that is not health-promoting is no longer justifiable and acceptable", said Ms. Azouley. 
Promote health in schools
Comprehensive sex education encourages healthier behaviour, promotes sexual and reproductive health and rights, and improves outcomes such as a reduction in HIV infection and adolescent pregnancies, WHO and UNESCO said.
A school that is not health-promoting is no longer justifiable and acceptable — UNESCO chief
By enhancing water and sanitation (WASH) services and supplies in school, as well as educating on menstrual hygiene, girls can maintain themselves with dignity and may even miss less school while menstruating.
"I call for all of us to affirm our commitment and role, to make every school a health-promoting school", underscored the UNESCO chief.
Upping the standards
The Health Promoting Schools approach was introduced by WHO, UNESCO and the UN Children's Fund (UNICEF) in 1995 and adopted in over 90 countries and territories. 
However, only a small number of countries have implemented it at scale, and even fewer have effectively adapted their education systems to include health promotion. 
---
US NEWS AND WORLD REPORT-EDUCATION
13 Colleges That Give Merit Aid to the Most Students
An average of around 46% of students received merit aid at these schools in 2019-2020 compared with 15% nationally, per U.S. News data.
By Josh Moody
---
---
---
EV Raffle
---
---
---
---
Adolescent marijuana, alcohol use held steady during COVID-19 pandemic
Adolescent marijuana use and binge drinking did not significantly change during the COVID-19 pandemic, despite record decreases in the substances' perceived availability, according to a survey of 12th graders in the United States. The study's findings, which appeared online on June 24, 2021, in Drug and Alcohol Dependence, challenge the idea that reducing adolescent use of drugs can be achieved solely by limiting their supply. The work was led by researchers at the University of Michigan, Ann Arbor, and funded by the National Institute on Drug Abuse (NIDA), part of the National Institutes of Health.
In contrast to consistent rates of marijuana and alcohol use, nicotine vaping in high school seniors declined during the pandemic, along with declines in perceived availability of vaping devices at this time. The legal purchase age is 21 for nicotine products and alcohol in all states, and for cannabis in states that have legalized nonmedical cannabis use.
"Last year brought dramatic changes to adolescents' lives, as many teens remained home with parents and other family members full time," said NIDA Director Nora D. Volkow, M.D. "It is striking that despite this monumental shift and teens' perceived decreases in availability of marijuana and alcohol, usage rates held steady for these substances. This indicates that teens were able to obtain them despite barriers caused by the pandemic and despite not being of age to legally purchase them."
The data for the study came from the annual Monitoring the Future (MTF) survey of substance use behaviors and related attitudes among adolescents in the United States. In a typical year, MTF surveys thousands of middle and high school students at more than a hundred schools across the country in the spring. MTF has been watching substance use trends for 46 years.
To assess the impact of the pandemic, the investigators issued a survey between mid-July and mid-August 2020, which 12th graders could complete outside of school. This summer survey followed up on investigators' standard MTF spring survey, which gathered responses between mid-February and mid-March 2020 before stopping prematurely due to school closures caused by COVID-19. Of the 3,770 12th graders who responded in the spring, 582 submitted a follow-up survey in the summer. All data and statistical analyses used in the study were weighted to be nationally representative.
Analysis of the responses revealed that students perceived a sharp decrease in availability of marijuana and alcohol in the months after the onset of the pandemic. For marijuana, the fraction of students who reported "fairly" or "very" easy access dropped by 17 percentage points, from 76% in the spring before the pandemic to 59% during the pandemic, and for alcohol it dropped by 24 percentage points, from 86% to 62%. These were the largest year-to-year decreases in perceived availability of marijuana and alcohol ever recorded since the survey began in 1975. Prior to 2020, the largest recorded decreases were only two percentage points for marijuana, and one percentage point for alcohol. Between the spring and summer of 2020, there was also a sharp decrease in respondents who said they could "fairly" or "very" easily obtain a vaping device, going from 73% before the pandemic to 63% during the pandemic.
Despite the reported declines in marijuana and alcohol availability, the levels of use of these substances did not change significantly. Before the pandemic, 23% of students said they had used marijuana in the past 30 days, compared to 20% during the pandemic. For alcohol, 17% reported binge drinking in the past two weeks pre-pandemic, compared to 13% during the pandemic. However, there was a moderate and significant decrease in nicotine vaping – before the pandemic, 24% of respondents said they had vaped nicotine in the past 30 days, compared to 17% during the pandemic.
The study authors cite the wide availability of alcohol and marijuana, even during the pandemic, as a factor in the continued use of these substances. While pandemic-related restrictions limited social interactions, and even with record-breaking decreases in perceived availability among participants, most students said they still had access to marijuana and alcohol. In addition, the authors suggest that when the substances became less available, the students may have intensified their efforts to obtain them.
While a dip in the perceived supply of vaping devices may have contributed to the decline in nicotine vaping that occurred during the pandemic, there may have been other factors as well. The federal minimum age for tobacco product purchases, including vaping devices and liquids, rose from 18 to 21 years and went into effect in early 2020. News reports on vaping-induced lung injuries may have also had a chilling effect on usage.
"These findings suggest that reducing adolescent substance use through attempts to restrict supply alone would be a difficult undertaking," said Richard A. Miech, Ph.D., lead author of the paper and team lead of the Monitoring the Future study at the University of Michigan. "The best strategy is likely to be one that combines approaches to limit the supply of these substances with efforts to decrease demand, through educational and public health campaigns."
Monitoring the Future continues to survey respondents as they progress through adulthood, providing the researchers with the opportunity to explore the impact of the pandemic and the social changes it brought about on future substance use trends.
About the National Institute on Drug Abuse (NIDA): NIDA is a component of the National Institutes of Health, U.S. Department of Health and Human Services. NIDA supports most of the world's research on the health aspects of drug use and addiction. The Institute carries out a large variety of programs to inform policy, improve practice, and advance addiction science. For more information about NIDA and its programs, visit https://www.nida.nih.gov.
About the National Institutes of Health (NIH): NIH, the nation's medical research agency, includes 27 Institutes and Centers and is a component of the U.S. Department of Health and Human Services. NIH is the primary federal agency conducting and supporting basic, clinical, and translational medical research, and is investigating the causes, treatments, and cures for both common and rare diseases. For more information about NIH and its programs, visit www.nih.gov.
NIH…Turning Discovery Into Health®
Reference
Miech R, et al. Adolescent Drug Use Before and During U.S. National COVID-19 Social Distancing Policies(link is external). Drug and Alcohol Dependence. DOI: 10.1016/j.drugalcdep.2021.108822 (2021).
---
MYSTERIES OF MENTAL ILLNESS
MYSTERIES OF MENTAL ILLNESS explores the story of mental illness in science and society, tracing the evolution of this complex topic from its earliest days to present times. The four-part series examines the dramatic attempts across generations to unravel the mysteries of mental illness and give voice to contemporary Americans across a spectrum of experiences.
DECOLONIZING MENTAL HEALTH is WORLD Channel's companion series to MYSTERIES OF MENTAL ILLNESS. By focusing its gaze on the transformative work of therapists and individuals of color, the series dismantles the racism that underscores the mental healthcare industry.
---
---
---
---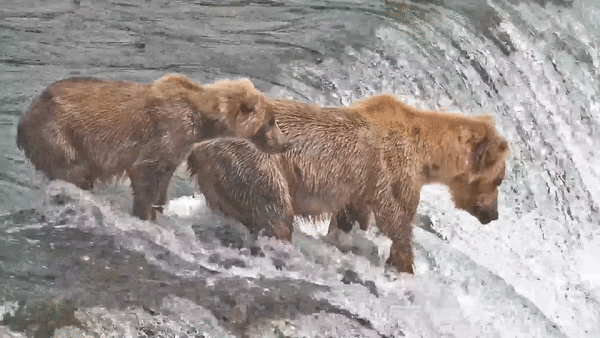 The Teenage Life of a Brown Bear
Young, small, and often alone, a subadult bear spans the boundaries between cub and adult. Tomorrow, join Ranger Naomi Boak and explore.org's resident naturalist Mike Fitz as they discuss the world of a teenage bear.
Live Event
Date: July 14th, 2021
Where: Brooks Live Chat channel
Time: 4 p.m. PT / 7 p.m. ET.
For a full rundown of seasonal live talks, check out the summer schedule.
---
VOGUE The Best Street Style Photos From the Spring 2022 Menswear Shows in Paris
---
---
---
EXAMINING THE MENTAL HEALTH STIGMA
Who is normal? And who decides?
Of the 330 million people in the U.S., half will experience some form of mental illness at some point in their lifetime. Yet a mental disorder diagnosis carries a stigma that is far worse than a heart condition or any physical ailment. From the ancient conceptions of spiritual affliction to the latest technological breakthroughs in 21st century psychiatry, PBS's MYSTERIES OF MENTAL ILLNESS puts America's complicated history with mental health under the microscope.
---
---
---
NASA Tracks Heat Wave Over US Southwest
Jul 15, 2021
While one science instrument mapped the dome of high pressure that settled over the southwestern U.S. in early July, another captured ground surface temperatures.
Just weeks after the Pacific Northwest endured record-shattering temperatures, another heat wave scorched the U.S. Southwest. This heat wave, which started around July 7, tied or broke several all-time records in California, Nevada, northern Arizona, and southern Utah.
Two instruments – NASA's Atmospheric Infrared Sounder (AIRS) aboard the Aqua satellite, and the agency's ECOsystem Spaceborne Thermal Radiometer Experiment on Space Station (ECOSTRESS) – tracked the heat wave, providing visualizations of it.
The AIRS instrument captured the progression of a slow-moving heat dome across the southwestern U.S from July 1 to July 12. The animation of the AIRS data (above) shows surface air temperature anomalies – values above or below long-term averages. The hottest areas, shown in pink, experienced surface air temperatures more than 10 degrees Fahrenheit (5.6 degrees Celsius) above average. Surface air temperature is something that people directly feel when they are outside.
On July 8, 2021, NASA's ECOSTRESS instrument, aboard the space station captured ground surface temperature data over California. Areas in red – including Death Valley – had surpassed 86 degrees Fahrenheit by 7 a.m. local time, well above average ground surface temperatures for the area. Credit: NASA/JPL-Caltech
On July 8, NASA's ECOSTRESS instrument, attached to the International Space Station, captured ground surface temperature data over California. In the image (middle image), areas in red – including Death Valley – had surpassed 86 degrees Fahrenheit (30 degrees Celsius) by 7 a.m. local time, well above average ground surface temperatures for the area.
On July 9, Death Valley recorded a high air temperature of 130 F, which fell just a few degrees short of the official all-time surface air temperature record of 134 F set in 1913. On July 11, Bishop, California, hit an all-time high of 111 F and Stovepipe Wells, California, set a new record for daily average temperature with 118 F. Numerous other daily, monthly, and all-time records were set throughout the inland areas of central and Southern California and northern Arizona.
More information about AIRS can be found at:
More information about ECOSTRESS can be found at:
https://ecostress.jpl.nasa.gov/
News Media Contact
Jane J. Lee / Ian J. O'Neill
Jet Propulsion Laboratory, Pasadena, Calif.
818-354-0307 / 818-354-2649
jane.j.lee@jpl.nasa.gov / ian.j.oneill@jpl.nasa.gov
Written by Esprit Smith, NASA's Earth Science News Team
2021-148
RELATED NEWS
WEATHER.NASA's AIRS Tracks Record-Breaking Heat Wave in Pacific Northwest
---
---
---
DECOLONIZING MENTAL HEALTH:
HEALING INDIGENOUS TRAUMA WITH NATIVE TRADITIONS
Meet Dr. Dan Foster & Dr. Rebecca Crawford Foster
Dr. Dan Foster (Cherokee) and Dr. Rebecca Crawford Foster, (Blackfeet/Dakota) are modern warriors who straddle the worlds of western psychology and centuries-old Native traditions. The Fosters are the only psychologists at Montana's Fort Belknap reservation.
DECOLONIZING MENTAL HEALTH presents short films about how the Fosters enhance their mental healthcare treatment and practices with Native traditions and beliefs in communal healing — offering a distinct perspective that the Indigenous communities desperately need.
MODERN WARRIORS: Following the advice of elders, Rebecca left the reservation to pursue higher education, knowing she'd be back with the knowledge to protect her people and bring back to the reservation. She now stands in both worlds and is a bridge for healing.
CIRCLE OF LIFE: Generations of Native families lost their children to boarding schools that stripped them of their culture and perpetrated a culture of violence. This is Dan's journey of unlearning that shame, and engaging in healing. With their songs and beliefs, he and his partner prescribe a communal healing.
Meet Suicide Prevention Advocate Shelby Rowe
Shelby Rowe (Chickasaw) is a suicide survivor who uses her own recovery experience to help Indigenous youth in crisis. After her suicide attempt, Shelby went through many types of therapy before discovering that reconnecting to her Chickasaw culture and stories was crucial to her recovery. Now a leading national expert in suicide prevention, Shelby offers cultural-based services to Native communities.
MORE BIPOC EXPERTS TRANSFORMING MENTAL HEALTHCARE
A Roundtable Discussion on Decolonizing Mental Health
Dr. Dan Foster is joined by practitioners Shawna Murray-Browne, LCSW-C, Dr. Sidney Hankerson, Paul Hoang, LCSW for an in-depth conversation about incorporating the cultural and spiritual practices of Indigenous, Vietnamese and African American communities into mental healthcare. Hosted by Tina Martin.
Learn more about DECOLONIZING MENTAL HEALTH
and MYSTERIES OF MENTAL HEALTH streaming now.
---
---
---
---
A free service from Psychology Today.
Cities:
---
---
---
---
---
---
---
---
---
---
NASA Study Finds Tropical Forests' Ability to Absorb Carbon Dioxide Is Waning
Jul 20, 2021
The Amazon rainforest is often called "the lungs of the world." It produces oxygen and stores billions of tons of carbon every year. The Amazon rainforest covers more than 60% of the landmass of Peru. Credit: USDA Forest Service photo by Diego Perez
The finding comes out of an effort to map where vegetation is emitting and soaking up carbon dioxide from the atmosphere.
Earth's trees and plants pull vast amounts of carbon dioxide out of the atmosphere during photosynthesis, incorporating some of that carbon into structures like wood. Areas that absorb more carbon than they emit are called carbon sinks. But plants can also emit the greenhouse gas during processes like respiration, when dead plants decay, or during combustion in the case of fires. Researchers are particularly interested in whether – and how – plants at the scale of an ecosystem like a forest act as sources or sinks in an increasingly warming world.
A recent study led by scientists at NASA's Jet Propulsion Laboratory in Southern California identified whether vegetated areas like forests and savannas around the world were carbon sources or sinks every year from 2000 to 2019. The research found that over the course of those two decades, living woody plants were responsible for more than 80% of the sources and sinks on land, with soil, leaf litter, and decaying organic matter making up the rest. But they also saw that vegetation retained a far smaller fraction of the carbon than the scientists originally thought.
In addition, the researchers found that the total amount of carbon emitted and absorbed in the tropics was four times larger than in temperate regions and boreal areas (the northernmost forests) combined, but that the ability of tropical forests to absorb massive amounts of carbon has waned in recent years. The decline in this ability is because of large-scale deforestation, habitat degradation, and climate change effects, like more frequent droughts and fires. In fact, the study, published in Science Advances, showed that 90% of the carbon that forests around the world absorb from the atmosphere is offset by the amount of carbon released by such disturbances as deforestation and droughts.
The scientists created maps of carbon sources and sinks from land-use changes like deforestation, habitat degradation, and forest planting, as well as forest growth. They did so by analyzing data on global vegetation collected from space using instruments such as NASA's Geoscience Laser Altimeter System (GLAS) on board ICESat and the agency's Moderate Resolution Imaging Spectroradiometer (MODIS) aboard the Terra and Aqua satellites, respectively. The analysis used a machine-learning algorithm that the researchers first trained using vegetation data gathered on the ground and in the air using laser-scanning instruments.
Taking Stock
"A lot of research that has come before hasn't been spatially explicit – we haven't had a map of where carbon fluxes were occurring," said Nancy Harris, research director of the forest program at the World Resources Institute in Washington and one of the study authors.
Other ways of estimating how much carbon is exchanged between vegetated areas and the atmosphere include looking at how many plants or forests are in a particular region and studying land-use changes, combining that information with carbon emission estimates. But those methods have spatial or temporal limitations that the study authors tried to address with their machine-learning method.
Knowing where plants are taking up carbon and where they're emitting it is important for monitoring how forests and other vegetated regions respond to a changing climate. "The Amazon was considered a substantial carbon sink because of large tracts of pristine forest that soak up carbon dioxide," said Sassan Saatchi, principal scientist at JPL and the study lead investigator. "However, our results show that overall, the Amazon Basin is becoming almost neutral in terms of carbon balance because deforestation, degradation, and the impacts of warming, frequent droughts, and fires over the past two decades release carbon dioxide to the atmosphere."
Saatchi and his colleagues developed their analysis so that it's easier to track changes in vegetated areas based on data collected on the ground as well as remotely. "Our approach is designed to make sure we can systematically balance the global carbon budget every year, and that countries can use the results and methodology for carbon management and their own reporting needs," he said.
This map shows the change in how much carbon a vegetated area stored or emitted between the years 2000 and 2019. Greener areas absorbed more carbon than they emitted, while more pink and purple regions released more carbon than they stored. One megagram of carbon (MgC) is one metric ton. Credit: NASA/JPL-Caltech
This budgeting analysis helped the researchers better understand the dynamics of how forests and other vegetated areas around the world were storing the carbon that they're absorbing from the atmosphere. "Many previous studies found that vegetation around the world absorbs a lot of atmospheric carbon dioxide," said study lead author Alan Xu, a carbon researcher at JPL and UCLA. "It gives the impression that global forests are growing and getting bigger everywhere, but that's not the case."
Missing Pieces
This study helps to fill in the picture of where and how trees and plants are absorbing or emitting carbon, but there's more work to be done. The satellite-based carbon maps in this study covered about 39 square miles (100 square kilometers) at a time, but they couldn't necessarily pick up changes happening on smaller scales. And there was some information about how forests stored and emitted carbon within those maps that wasn't necessarily accounted for in the researchers' source-sink calculations. Some of these information gaps should be remedied by higher-resolution carbon maps provided by newer satellites already in orbit, as well as upcoming missions like the NASA-Indian Space Research Organization's NISAR.
It's important to understand how regions around the world absorb and emit carbon dioxide, said Harris. "If we're not getting these patterns right, we may be missing some of these ecosystems and how they're affecting the carbon cycle." But she is encouraged by the sheer amount of data becoming available to climate scientists on how the greenhouse gas moves between the atmosphere and Earth's forests, grasslands, and other vegetated areas.
Saatchi is hopeful that having a more systematic and consistent approach to keeping track of which parts of the world are acting as carbon sources or sinks will enable better monitoring across regions and countries. "It could allow countries around the world to use the data as guidance for meeting their national commitments to the Paris Climate Agreement."
Learn more about climate change and carbon dioxide here:
https://climate.nasa.gov/vital-signs/carbon-dioxide/
News Media Contact
Jane J. Lee / Ian J. O'Neill
Jet Propulsion Laboratory, Pasadena, Calif.
818-354-0307 / 818-354-2649
jane.j.lee@jpl.nasa.gov / ian.j.oneill@jpl.nasa.gov
2021-151
---
---
NIH Seeks Public Comments to Help Identify
Gaps in Women's Health Research
---
---
UN NEWS
Chess calms nerves, improves mental health amidst COVID crisis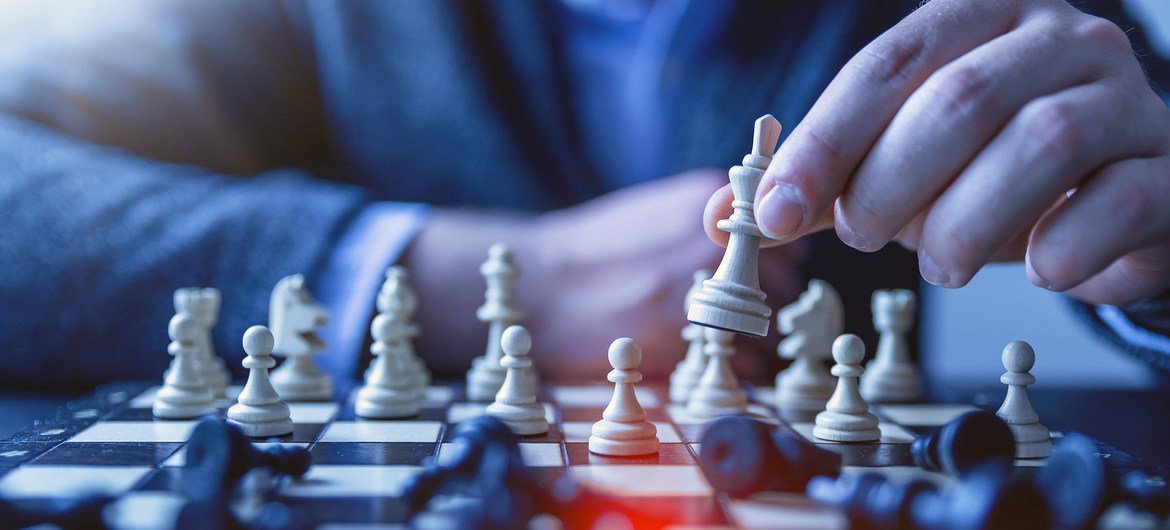 Unsplash/JeshootsThe United Nations recognizes chess as a global game that promotes fairness, inclusion and mutual respect
Marking World Chess Day on Tuesday, the UN is celebrating the fact that while COVID-19 has forced most sports to scale down, this ancient game of intellect, not brute strength, has demonstrated remarkable resilience and adaptability throughout months of lockdown worldwide.
Games and sports of all kind, have always helped reduce anxieties, improve mental health, and survive times of crisis.
Over the past few months, the overall interest in chess has reportedly doubled with more players than ever playing in events online.
A combination of strategic and scientific thinking, combined with elements of pure art, chess is one of the most cultural of games handed down over generations, the UN recognizes.
Crossing barriers
Affordable and inclusive, chess can be played anywhere and played by all – across the barriers of language, age, gender, physical ability and social status.
Because it is a global game that promotes fairness and mutual respect, it can contribute to an atmosphere of tolerance and understanding among peoples and nations, according to the UN.
And chess also offers important opportunities in the implementation of the 2030 Agenda for Sustainable Development and the Sustainable Development Goals (SDGs), including by strengthening education, realizing gender equality and the empowerment of women and girls.
Multiplying values
With the start of the Olympics in Tokyo just days away, the UN credits sport, arts and physical activity with the power to change perceptions and prejudices.
The world body also sees them as inspiring people, breaking down racial and political barriers, combating discrimination and defusing conflict.
Therefore, according to the Organization, they contribute to peace, cooperation, solidarity and health at local, regional and international levels.
Designating the day
On 12 December 2019, to mark the date of the establishment of the International Chess Federation (FIDE) in Paris in 1924, the General Assembly proclaimed 20 July as World Chess Day.
The UN's designation of the day will not only recognize the important role of the FIDE in supporting international cooperation for chess activity and aiming to improve friendly harmony among all peoples of the world, but also to provide an important platform to foster dialogue, solidarity and culture of peace.
Interesting chess facts
Some 605 million adults play chess regularly.
Mathematically, there are more possible outcomes in a chess game, than there are atoms in the universe, as observed from earth. About 70 per cent of adults in Germany, India, Russia, United Kingdom and United States have played chess at some point.
Despite the complexity of the game, it is possible to checkmate an opponent in chess, in just two moves.
---
---
---
---

---
NASA JPL MARS.
NASA to Brief Early Science From Perseverance Mars Rover
This illustration depicts NASA's Mars 2020 rover studying rocks with its robotic arm. Credit: NASA/JPL-Caltech Full Image Details
Panelists will discuss the rover's recently started science campaign and groundwork for its next major milestone.
NASA will hold a virtual media briefing at
1 p.m. EDT (10 a.m. PDT)
Wednesday, July 21,
to discuss early science results from the agency's Perseverance Mars rover and its preparations to collect the first-ever Martian samples for planned return to Earth.
The briefing will originate from NASA's Jet Propulsion Laboratory in Southern California, where the Mars 2020 Perseverance rover mission is managed. It will air live on NASA Television, the NASA app, and the agency's website and livestream on multiple agency social media platforms, including JPL's YouTube and Facebook channels.
Briefing participants include:
Thomas Zurbuchen, associate administrator for science, NASA Headquarters
Jennifer Trosper, Perseverance project manager, JPL
Olivier Toupet, Perseverance enhanced navigation team lead, JPL
Ken Farley, Perseverance project scientist, Caltech
Vivian Sun, Perseverance science campaign co-lead, JPL
Members of the public also may ask questions on social media during the briefing using #AskNASA.
Perseverance landed in Jezero Crater Feb. 18. The rover team recently wrapped up an initial checkout period, which lasted 90 sols, or Martian days, and which included the Ingenuity Mars Helicopter test flight campaign. Perseverance kicked off the science phase of its mission on June 1.
A key objective for Perseverance's mission on Mars is astrobiology, including the search for signs of ancient microbial life. The rover will characterize the planet's geology and past climate, pave the way for human exploration of the Red Planet, and be the first mission to collect and cache Martian rock and regolith.
Subsequent NASA missions, in cooperation with ESA (European Space Agency), would send spacecraft to Mars to collect these sealed samples from the surface and return them to Earth for in-depth analysis.
The Mars 2020 Perseverance mission is part of NASA's Moon to Mars exploration approach, which includes Artemis missions to the Moon that will help prepare for human exploration of the Red Planet.
JPL is managed for NASA by Caltech in Pasadena, California.
To learn more about Perseverance, visit:
and
https://mars.nasa.gov/mars2020/
News Media Contact
Karen Fox / Alana Johnson
NASA Headquarters, Washington
301-286-6284 / 202-358-1501
karen.c.fox@nasa.gov / alana.r.johnson@nasa.gov
Jia-Rui Cook
818-354-0724
2021-149
---
---
---
---
---
---
---
There used to be a time, in recent years, when people thought that homeschooling was illegal 🤣
There used to be a time when applying for Grant's, and receiving free money, was frowned upon and thought of as a scam 🤣
There was a time when, not too long ago, all teachers were white men 🤣
There was a time when, not too long ago, that farming was considered to be slave work, and rural cities and towns were being abandoned for big cities 🤣
There was a time when, not too long ago, free food was for the poor, and it was not tasty or nutritious🤣
There was a time when, very long ago, Olympians were only men. In preparation for competition, they exercised together naked in a place called a gym🤣
---
NSF
View Image Credit
The evolution of Olympic performance: From feet to sweat, four surprising discoveries
Scientists supported by the National Science Foundation are solving the evolutionary mysteries behind athletic abilities
By Jason Stoughton…July 22, 2021
This weekend a global audience will — virtually — see the long delayed 2020 Summer Olympics finally get underway in Tokyo. As athletes run, jump and lift their way to glory, people will witness physical prowess achieved through countless hours of training and practice.
But the wondrously complex machinery of human bodies has been honed and shaped by a much older and more powerful process: evolution.
Understanding the subtle workings of millions of years of human evolution and how humans became what we are today is one of the grand challenges in science. For many biological anthropologists supported by the U.S. National Science Foundation, it is their life's work. Anthropologists and other researchers are making fundamental discoveries and piecing together the complex puzzle of how human abilities evolved. Their findings reveal surprises about how our bodies work and how those incredible, Olympic-level abilities came to be.
Wheaties, the breakfast of… ancient humans?
When athletes carb load in preparation for an event, they are taking advantage of the body's ability to extract energy from starchy foods. While starchy staples like cereal and pasta are a relatively recent invention, humans' proclivity for carbohydrate-rich foods is anything but. Our storied love affair with carbs is told through the mouths of specimens as old as 100,000 years; specifically, in the fossilized plaque on their teeth.
Anthropologist Christina Warinner studies ancient tooth samples and what they reveal about the oral microbiome — the bacteria in our mouth. Warinner and her colleagues examined microbial DNA in fossilized dental plaque from both modern and ancient humans, Neanderthals, chimpanzees and other species. Among their findings was the presence of particular strains of bacteria that break down starchy foods. But they only found that bacteria in humans and Neanderthals, not chimps or other animals.
The existence of that bacteria in such ancient samples suggests that starchy foods became an important part of the human diet well before the invention of farming. The benefits of carbs — and the calorie-laden glucose they contain — likely played an important role in the evolution of our bodies, including our big energy-sucking brains. "We think we're seeing evidence of a really ancient behavior that might have been part of encephalization — or the growth of the human brain," says Warinner.
Feet, do your stuff
When a sprinter races down the track, their feet are hitting the ground with a force more than twice their body weight. Our feet can withstand such repeated punishment thanks to a complex architecture of elastic arches made from bones and tissue. Researcher Kevin Hatala wants to know how humans evolved such capable feet.
Hatala's lab studies the evolution of human locomotion by analyzing fossilized footprints created about 1.5 million years ago by Homo erectus, the earliest known human ancestors whose bodies and gait were similar to ours. Hatala and his colleagues have developed new X-ray and 3-D animation methods to analyze those old footprints and deduce how our ancient relatives walked, compared to how modern humans walk today.
The work of Hatala and others is revealing how and when humans began walking the way we do now, a development that allows us to not only run Olympic relays but freed up our hands to use tools, carry babies and do other useful tasks.
Do you really need those extra calories?
Our bodies generally burn up more energy during athletic activities — like swimming the 100-meter freestyle — compared to sedentary activities. Conventional wisdom is that highly active people thus require a greater number of calories in their diet. Evolutionary anthropologist Herman Pontzer begs to differ.
Pontzer and his colleagues study the Hadza people in Tanzania, one of the last hunter-gatherer communities on Earth. For those of us who spend most of our waking hours on laptops with an occasional journey to the coffee machine, the daily routine of the Hadza seems downright superhuman: Adults walk 4 to 7 miles a day while foraging for edible plants, hunting with hand-made bows and gathering water and other necessities.
"The Hadza get more activity in a day than the standard American gets in a week," Pontzer says.
Despite this active daily regimen, Hadza adults burn between 2,000 and 2,500 calories per day, just like most people. Pontzer's research and that of other scientists is revealing the complex nature of human metabolism and its ability to adapt and change how our caloric fuel is spent within the body.
Pit stains are for winners
Just like a high-performance computer, humans have an efficient cooling system — sweat — that cools our body and prevents our brains from cooking inside our skulls. In fact, our extreme sweatiness is a uniquely human trait among primates. A high density of sweat glands is a key human evolutionary adaptation, allowing us to survive in hot environments and even run marathons. But how our super-cooling system evolved in our DNA was largely unknown until recently.
Researcher Yana Kamberov led a multidisciplinary study revealing the genetic mechanism that contributes to our high density of sweat glands. The discovery identified a region of our DNA that influences the creation of sweat glands in human skin at a rate far higher than in other ape species. The breakthrough helps explain how our amazing cooling system evolved and why that may have been critical to the evolution of the human brain, which requires a lot of cooling.
So the next time you are working out and sweating like crazy, be proud and tell your gym buddies that our thermoregulatory system is the best among all the primates. Maybe hit the showers first, though.
"Although humans share many characteristics with other primate species, we have unique biological adaptations that definitely set us apart in a primate line-up, including our bipedalism and features of our skin, brains and diet," says NSF Biological Anthropology Program Director Rebecca Ferrell. "The exciting challenge for scientists is figuring out how, when and why all of these adaptations happened and what it tells us about the evolutionary story of humanity."
About the Author
Jason Stoughton, Communications Specialist
Jason is a communications specialist for social, behavioral and economic sciences at the National Science Foundation. In addition to being a science communicator — and unabashed science fanboy — Jason is also a photographer and video producer. Before coming to NSF, he worked in public affairs at the National Institute of Standards and Technology and also in the television and video production industry in a variety of roles from creative director to chief coffee fetcher.
---
---
---
MARS.
NASA's InSight Reveals the Deep Interior of Mars
Jul 22, 2021
Clouds drift over the dome-covered seismometer, known as SEIS, belonging to NASA's InSight lander, on Mars. › Full image and caption Credit: NASA/JPL-Caltech
---
---
---
---
---
---
NASA JPL MARS
Journey to the Center of Mars With the InSight Lander Team
This illustration shows NASA's InSight spacecraft with its instruments deployed on the Martian surface. Full Image Details
Scientists will talk about new findings in a question-and-answer session with the news media and public.
Scientists working with NASA's InSight Mars lander will share new results in a virtual discussion
9 a.m. PDT (12 p.m. EDT)
July 23, 2021
Since InSight landed on Mars in November 2018 its seismometer has detected hundreds of quakes. The InSight mission is helping teach scientists how all rocky planets – including Earth – formed.
The discussion will be livestreamed on NASA Television, the NASA app, the agency's website, and multiple agency social media platforms, including the JPL YouTube and Facebook channels.
Speakers will include the following InSight science team members:
Mark Panning, NASA's Jet Propulsion Laboratory in Southern California
Amir Khan, ETH Zurich and University of Zurich
Sabine Stanley, Johns Hopkins University
Members of the news media and public can submit questions using the hashtag #ASKNASA.
Earlier this year, the mission was extended for two years, running through December 2022.
Follow the InSight mission on Twitter at @NASAInSight for updates.
More About the Mission
JPL manages InSight for NASA's Science Mission Directorate. InSight is part of NASA's Discovery Program, managed by the agency's Marshall Space Flight Center in Huntsville, Alabama. Lockheed Martin Space in Denver built the InSight spacecraft, including its cruise stage and lander, and supports spacecraft operations for the mission.
A number of European partners, including France's Centre National d'Études Spatiales (CNES) and the German Aerospace Center (DLR), are supporting the InSight mission. CNES provided the Seismic Experiment for Interior Structure (SEIS) instrument to NASA, with the principal investigator at IPGP (Institut de Physique du Globe de Paris). Significant contributions for SEIS came from IPGP; the Max Planck Institute for Solar System Research (MPS) in Germany; the Swiss Federal Institute of Technology (ETH Zurich) in Switzerland; Imperial College London and Oxford University in the United Kingdom; and JPL. DLR provided the Heat Flow and Physical Properties Package (HP3) instrument, with significant contributions from the Space Research Center (CBK) of the Polish Academy of Sciences and Astronika in Poland. Spain's Centro de Astrobiología (CAB) supplied the temperature and wind sensors.
News Media Contact
Andrew Good
Jet Propulsion Laboratory, Pasadena, Calif.
818-393-2433
Karen Fox / Alana Johnson
NASA Headquarters, Washington
301-286-6284 / 202-358-1501
karen.c.fox@nasa.gov / alana.r.johnson@nasa.gov
2021-152
---
---
---
---
DECOLONIZING MENTAL HEALTH:
BUILDING A COMMUNITY OF LATINX THERAPISTS
Meet Adriana Alejandre, LMFT
Adriana Alejandre was the only bilingual, Latina practitioner in her LA neighborhood, so she founded Latinx Therapy to fill the gap. With a mission to destigmatize mental health in the Latinx community, the organization offers a national directory of latinx therapists (98% of whom are Spanish speakers), culturally-grounded workshops for professionals and a weekly podcast hosted by Adriana.
Learn more about how Adriana's cultural upbringing motivates her ground-breaking work.
Meet Alan Alfaro & Rosalba Calleros
Meet Rosalba Calleros, Parent Support Team Lead with Texas Parent to Parent, which provides support and education for families of children and adults with disabilities, chronic and mental health conditions and other health care needs. Her oldest son Alan Alfaro was born with cerebral palsy. Her experience empowering Alan to reach his highest potential drives her work with parents like her. When Alan was diagnosed with bipolar disorder, Rosalba discovered a massive gap in mentalhealth care for those with developmental disabilities.
MORE BIPOC EXPERTS TRANSFORMING MENTAL HEALTHCARE
A Roundtable Discussion on Decolonizing Mental Health
Meet innovative practitioners who are breaking barriers for their communities. Dr. Dan Foster, PsyD, Shawna Murray-Browne, LCSW-C, Dr. Sidney Hankerson and Paul Hoang, LCSW gathered for an in-depth conversation about incorporating the cultural and spiritual practices of Indigenous, Vietnamese and African American communities into mental healthcare. Hosted by Tina Martin.
Learn more about DECOLONIZING MENTAL HEALTH
and MYSTERIES OF MENTAL ILLNESS
streaming now.
---
---
---
NEW YORK BOTANICAL GARDEN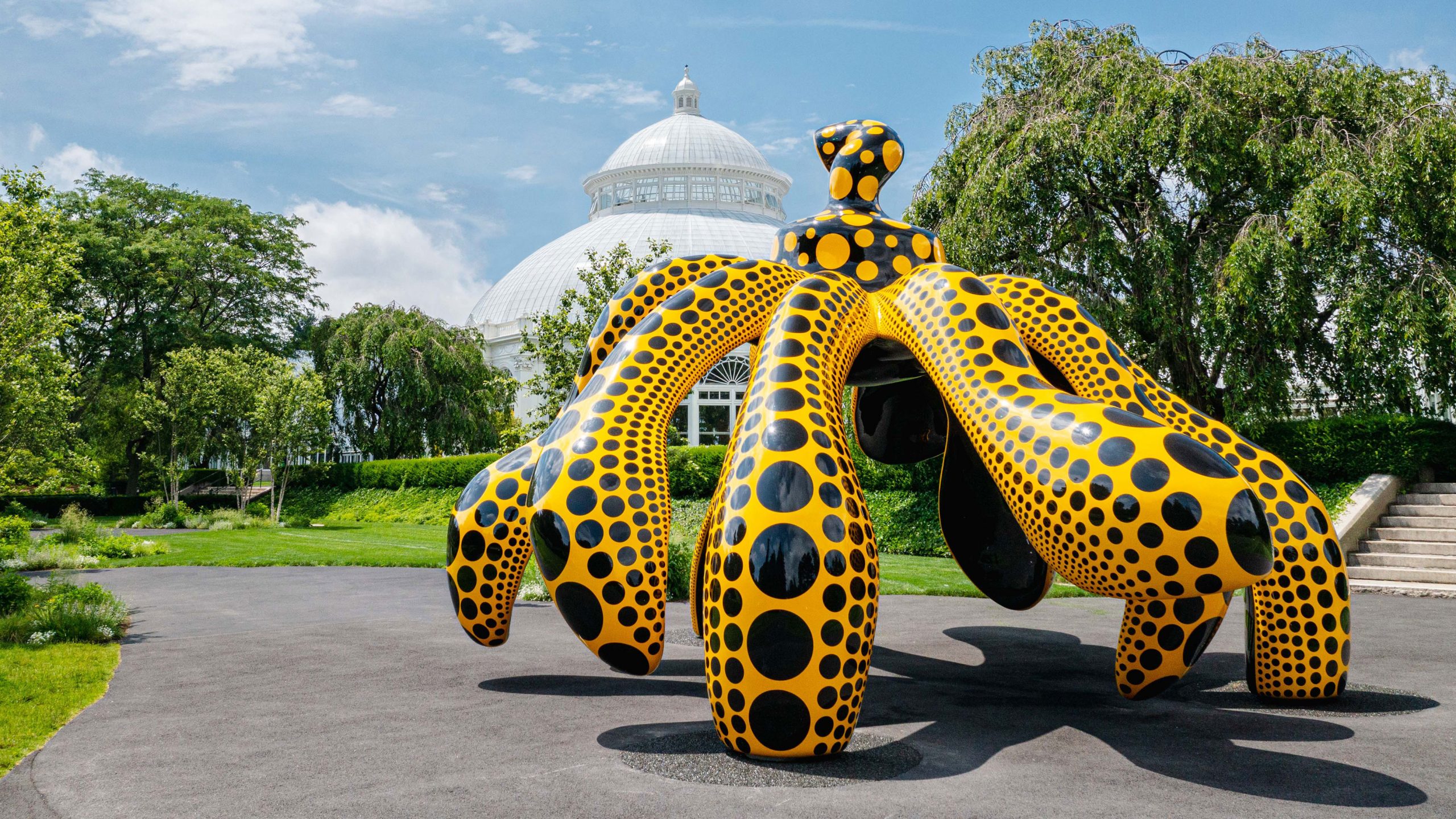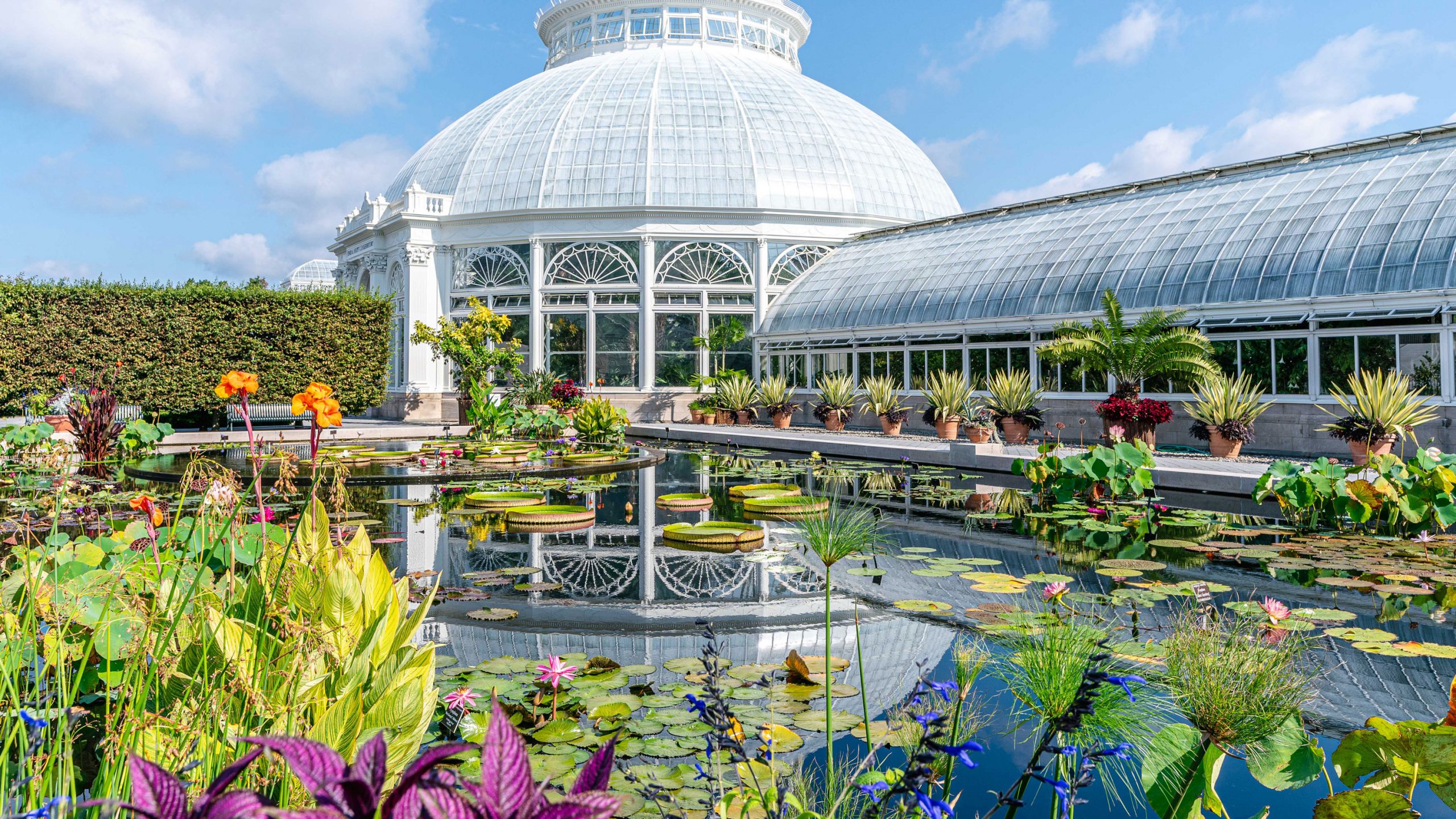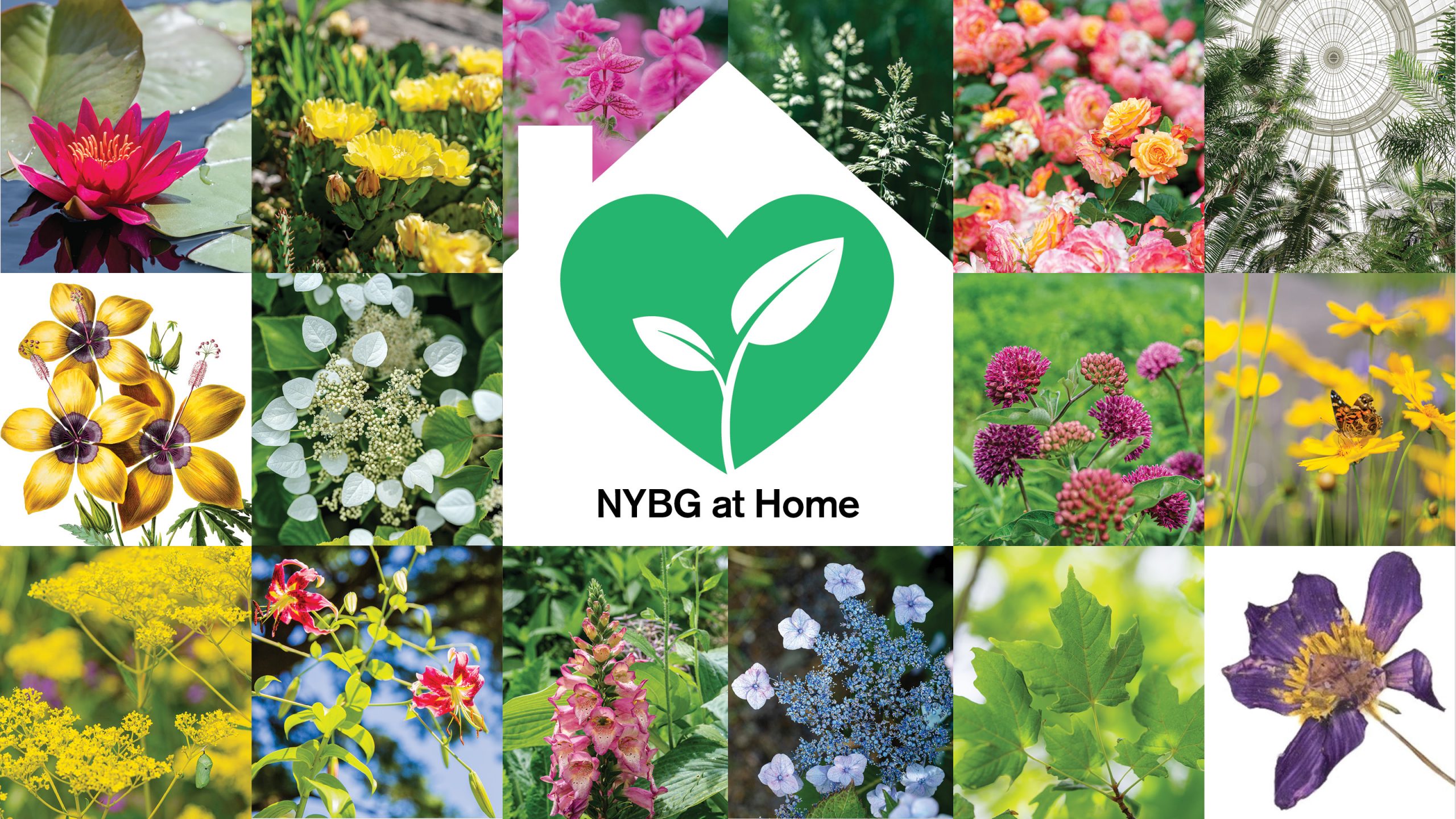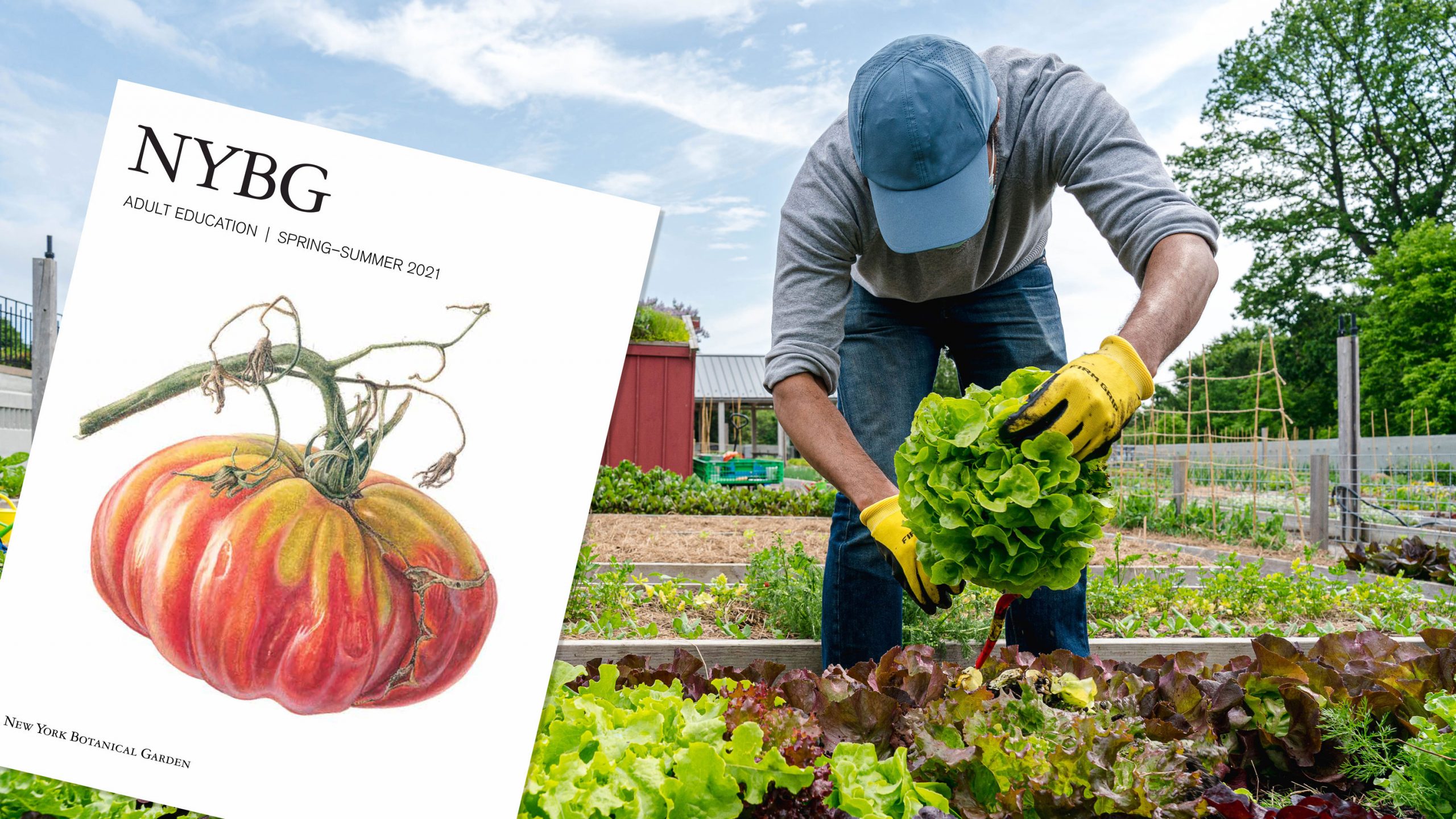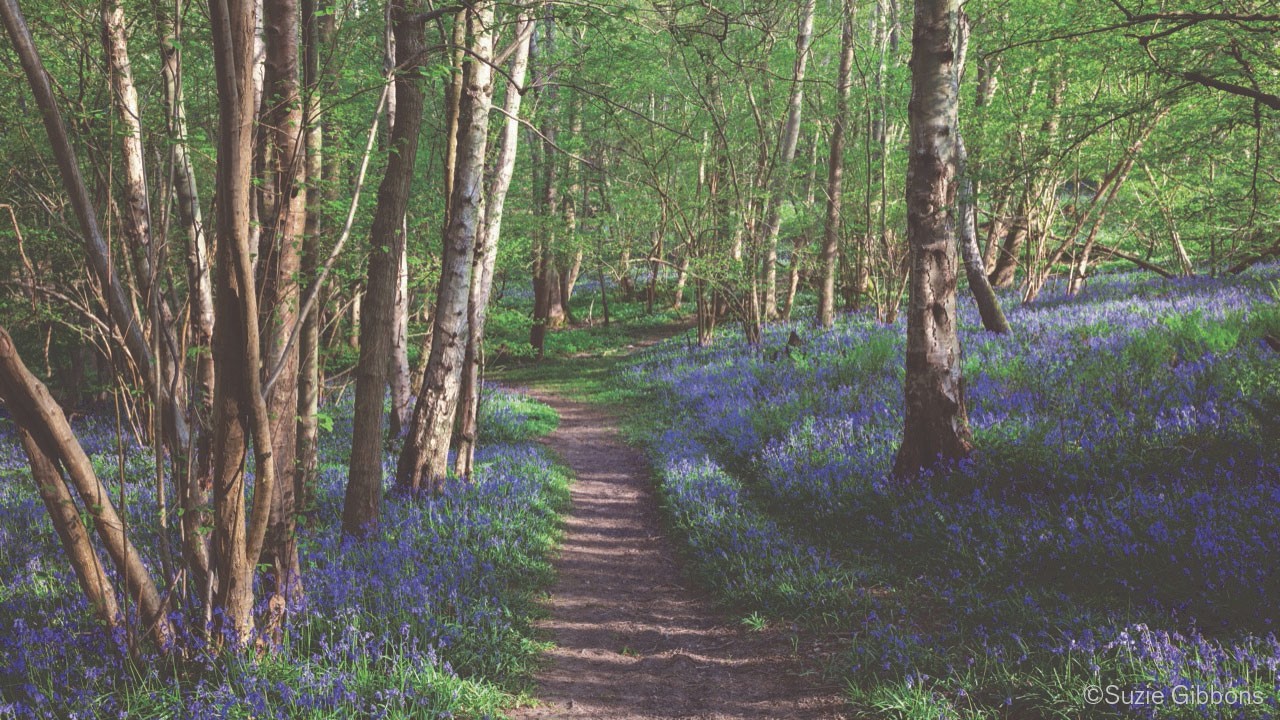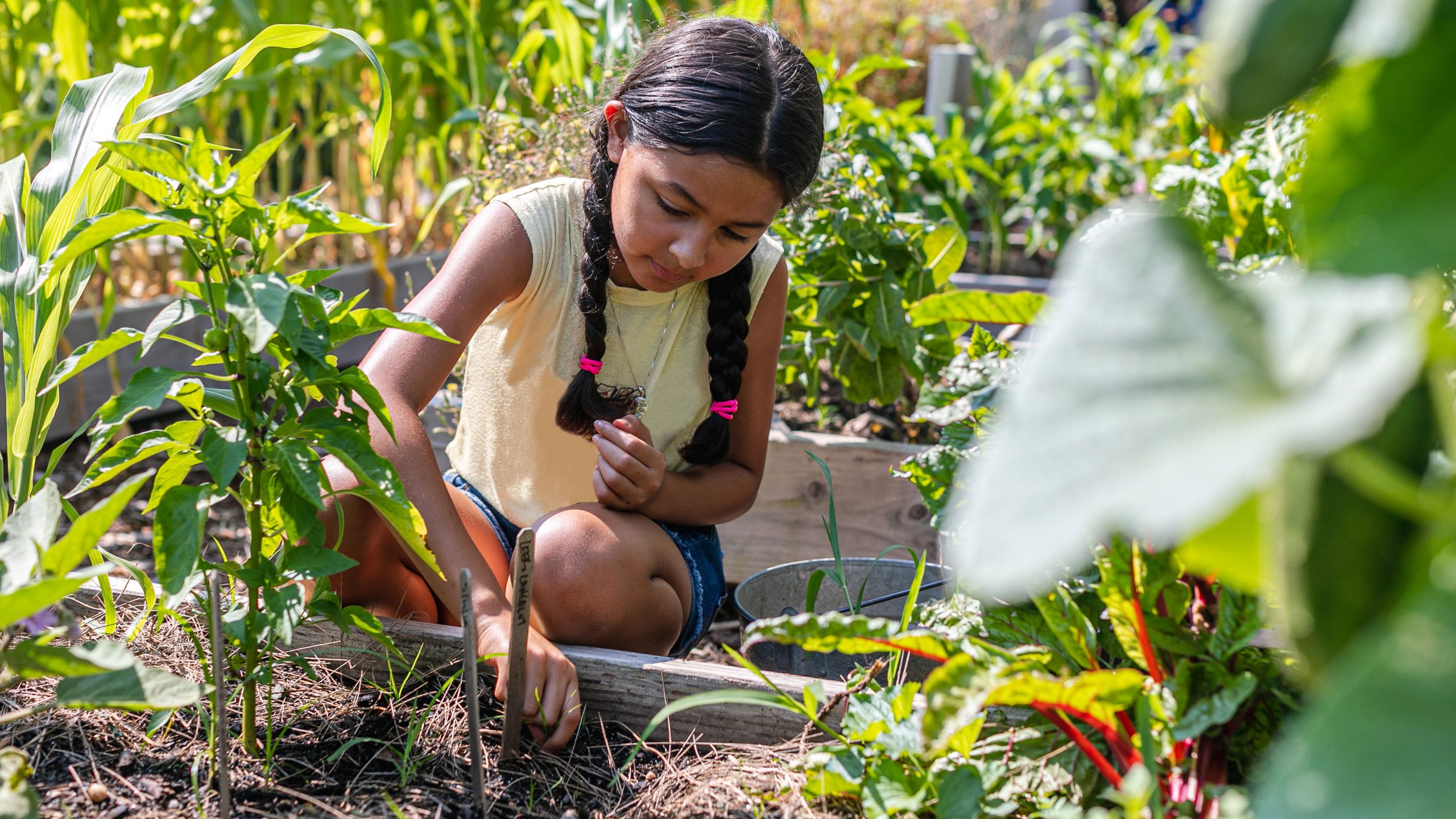 WHAT'S ON THIS WEEK
Thursdays in July & August, 10 a.m.–9 p.m.KUSAMA: Cosmic NatureFeatured Event
10 a.m.–5:30 p.m.Kids Get Cosmic!
2–5 p.m.Contemporary Dance Series
Ongoing | At the GardenBloomberg Connects App
Ongoing | At the GardenForest Bathing
10 a.m. – 6 p.m.Barnsley Beds All-Day Exploration
Ongoing | OnlineEcoQuest Challenge
Ongoing | OnlineVirtual Garden Tours
Ongoing | OnlineNYBG at Home for Kids & Families
Ongoing | OnlineThe Plant Doctor Is In
Ongoing | OnlineVirtual Herbarium Expeditions
HIGHLIGHTS
Know Before You Go | Announcing NYBG's Next President | Mertz Library | Plant Research & Conservation
ABOUT NYBG
The New York Botanical Garden is a living museum, an educational institution, and a plant research and conservation organization.
LOCATION
2900 Southern Blvd., Bronx, New York 10458
HOURS
Today's Hours: 10 a.m. – 6 p.m.
Tuesday – Sunday;
10 a.m. – 6 p.m.
All visitors, including Members, must purchase or reserve timed-entry tickets in advance.

---
---
---
---
Index Ranks Rainforests' Vulnerability to Climate and Human Impacts
Jul 26, 2021
A rainforest in Malaysia. Credit: Wikimedia Common
A new index shows that the world's rainforests are responding differently to threats like a warming climate and deforestation.
Scientists from NASA's Jet Propulsion Laboratory in Southern California and other international research institutions have created a tropical rainforest vulnerability index. It will detect and evaluate the vulnerability of these diverse ecosystems to two main categories of threats: the warming and drying climate, and the consequences of human land use such as deforestation and fragmentation from encroaching roads, agricultural fields, and logging.
The index shows that the world's three major rainforest areas have different degrees of susceptibility to these threats. The Amazon Basin in South America is extremely vulnerable to both climate change and changes in human land use. The Congo Basin in Africa is undergoing the same warming and drying trends as the Amazon but is more resilient. Most Asian rainforests appear to be suffering more from changes in land use than from the changing climate.
"Rainforests are perhaps the most endangered habitat on Earth – the canary in the climate-change coal mine," said Sassan Saatchi, a JPL scientist and lead author of the new study published July 23 in the journal OneEarth.
Continue reading…
---
---
---
The U.S. Small Business Administration's Office of Capital Access will host a small business webinar series with Public Private Strategies Institute on the COVID Economic Injury Disaster Loan (EIDL) program. The program was designed to help hard-hit small businesses and nonprofits recover from the economic impacts of the pandemic by providing advances and low-interest disaster loans.
Note: The information presented in each webinar will be the same. Select webinars will also be simulcasted on SBA's and PPSI's Facebook pages.
---
---
---
---
---
NIH
"Innovations in Treating Stress and Trauma in Treating Women with Alcohol Use Disorder"
Wednesday, July 28, 2021; Noon-1pm EDT
Recent increases in rates of alcohol use disorder in women have been linked to stress and trauma. Our conversation will focus on vulnerable populations, such as women living with HIV and female veterans with military sexual trauma. Advances in treatments – including community partnerships and medication development targeting stress will be discussed.
Webinar presenters include Geetanjali Chander, MD, MPH, Johns Hopkins University School of Medicine, Baltimore, Maryland; Tracy Simpson, VA Puget Sound Healthcare System, Seattle, Oregon; and Sherry McKee, PhD, Yale School of Medicine, New Haven, Connecticut.
To view the webinar on NIH Videocast, visit:
---
---
---
---
---
---
---
---
Contact
Calendar
Consignment
Events
Farm & Urban Year-round Greenhouses
Housing
Laboratory
Pre-K thru 12 Mental Health Balance
Social Media
Speak Easy Blog
Young Adult Mental Health Balance (18-25)
---